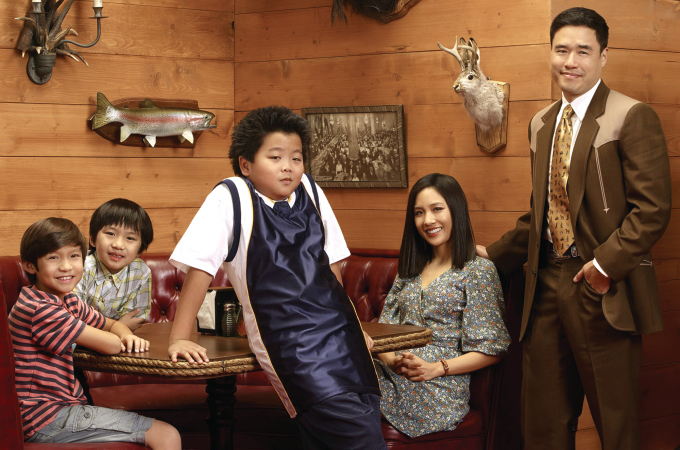 5 reasons you need to watch 'Fresh Off The Boat'
---
Growing up I had a very different dream than the other kids in my neighbourhood. Most wanted to be rockstars. Some an astronaut, some ballerinas. There was one oddball that spent a whole weekend in '9T3' being a dinosaur.
Well, that's what I imagine a neighbourhood of kids would dream about. I never met them. Fuck, I don't even know what my neighbourhood looked like. That's because all I did before and after school, on the weekend and any chance I could, was sit silently being mesmerised in front of the TV.
Most weekends in the '90s were spent watching and re-watching American movies and TV shows on VHS, until I decided/realised I could choose what music I listened to. Then I binged on both, sometimes at the same time.
I went from being raised by The Connors and visiting Mrs Doubtfire every other Sunday, to hanging out with the girls in The Babysitters Club, and finding my rebellious streak in Kelly Bundy. My dream was to have a family that looked like mine did on the television.
That day never came…
Until NOW! Bless you Nahnatchka Khan for seeing the genius in celebrity chef Eddie Huang's memoir Fresh Off The Boat about growing up in the '90s and turning those mishaps and misunderstandings of being the only Asian kid in the midst of white suburbia into my dream come true. #PinoyPride
For those unfamiliar, FOTB is the first American television sit-com starring an Asian-American family as protagonists to air on network primetime since Margaret Cho's All American Girl – which no-one watched/remembers.
It follows the adventures of the Taiwanese Huang family after they relocate from the relatively culturally diverse area of Washington, D.C. to the not-so-opened minded area city of Orlando, Florida, in order to achieve the "American dream" and open up a steak restaurant in 1995.
In elevator pitch terms – think The Wonder Years meets Borat.
The series premiered in February this year, with its 13 episodes scoring a 90% rating on Rotten Tomatoes and certifying it fresh, and it's already been renewed for a second series in 2016.
But if critically acclaimed scores and anecdotes from my childhood aren't enough to get you over the line on why FOTB is essential viewing – here are five more reasons:
1. Constance Wu – changing the way you look at Asian women
I'm used to seeing Asian women type cast as the sweet, clueless and totally dependent, broken english speaking mum. Jessica Huang hits that stereotype on the head with a brown onion (makes sense once you watch episode 3).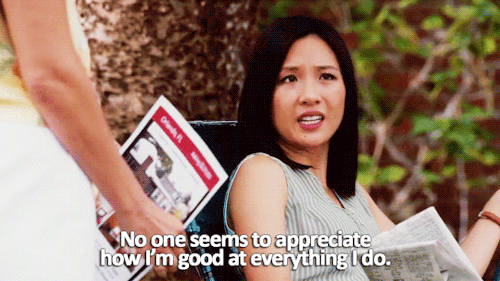 2. It nails the fish-out-of-water story-telling in a way Everybody Hates Chris never did
Both shows comically share the story of a middle-class minority just trying to make their way in the world. Yet FOTB hits the funny bone effortlessly, whereas EHC just never reached the heights we would expect for a series created by one of the greatest comedians of all time.
3. Grandma Huang has more swag than a weekend cub scout camping trip
She doesn't get much airtime but when she does, she makes it count. Grandma Huang is both sarcastically hilarious and graciously endearing.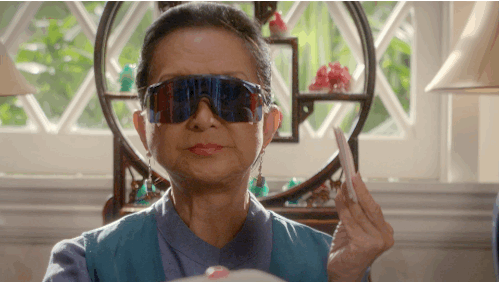 4. The parenting techniques of Louis & Jessica Huang
Louis and Jessica own their crazy parenting style. They're just like any parents out there. Making it up as they go along and it works!
5. The EPIC soundtrack
If you like your '90s hip hop with a side of popular hits. Then the soundtrack is something you should take out for dinner first, cause it could be love.

Googling "fresh off the boat Australia" may get you very different, political search results, so FYI the show airs Sundays at 6:30pm on Fox 8.
Words: Vader Fame