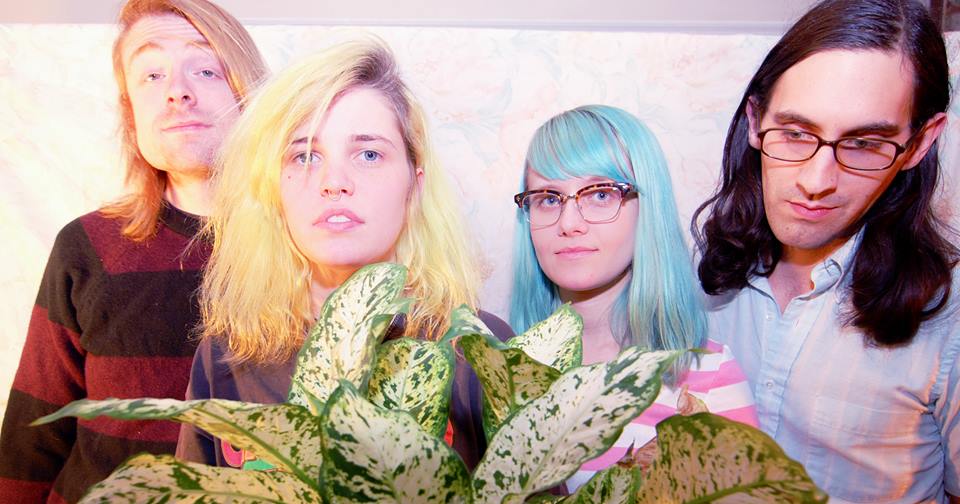 All Dogs Are The Best New Band Of 2015 (Based Off Of Two Songs)
---
Is it wrong to declare a band your favourite new musical act of the year based off just two songs?
Fuck it – I'm going out on a limb.
Tapping into the grunge and punk angst revival of the Phillwave (TM) Philadelphia punk scene movement that has spawned the rise of acts like Cayetana, Waxahatchee, Girlpool, Hop Along, and Bully in recent years, Columbus Ohio's All Dogs have delivered two of the purest pop punk cuts of 2015 and so far I've had both on repeat ever since they premiered just last month.
Seriously, if I thought my brain could handle having each of these songs on simultaneous rotation in each of my ears  without my head caving in in ecstasy, I'd give it a crack.
It all began midway through July when they went and dumped a cold bucket of water on my head with the premiere of lead single 'That Kind Of Girl' on the NPR Music site (I'd just like to highlight that that would be like the ABC, not triple j, the ABC, premiering an epic, new Tired Lion track) taken from their soon-to-be-released debut record Kicking Every Day:
Then they went and backed it up with the slow-burning story of a doomed relationship in 'Skin' last week, which premiered on Stereogum, and has since left me in a melted puddle, barely able to lift my head from the lino:
The band are in fact not exactly new, and have been releasing music since 2013 – and even released an earlier, stellar single 'Georgia' on their Bandcamp on Christmas Day last year. But Kicking Every Day will be their official debut record when it is released August 28 via the wonderful imprint Salinas Records (also responsible for amazing albums from the likes of Delay, Radiator Hospital and Swearin', just to name a few), and that's enough for me to crown them my Champs of 2015.