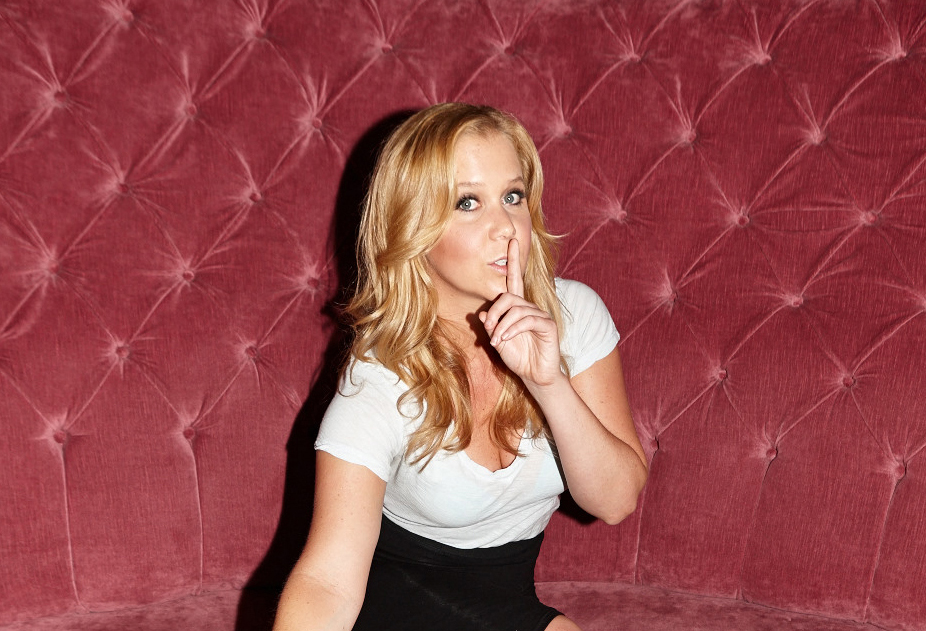 Hey Melbourne, ya girl Amy Schumer is coming. And she's doing a stand-up set.
---
So, hey guys. What are you doing next Wednesday?
Cos, uh. Amy Schumer is coming to Melbourne for a show. So, suffice to say, tell whatever plans you made to SHOVE IT because you're going to the city to get your giggle on. And yes, we say giggle as it will be both a little bit invigorating to see the hottest thing in comedy in the flesh, as well as exciting to enjoy some unexpected midweek laffs.
Visiting Australia next week for the premiere of comedy feature, Trainwreck (Schumer both stars and wrote the screenplay)  Schumer will take to the stage for a special one-off headline show at Melbourne's Hamer Hall on Wednesday 22nd July. It's a very pleasant surprise and a move (coercing film stars to stick around while they're in town promoting movies and having them share their considerable talents with those of us not inclined to camp out on red carpets) that is MOST welcome from promoters Penny Drop and Laneway Presents.
Please enjoy one of Schumer's finest moments below whist simultaneously setting your alarm for tomorrow morning.
See ya'll there!
TICKETS FOR THIS SPECIAL ONE-OFF SHOW ON SALE TOMORROW FRIDAY 17TH JULY, 10am AEST
AMY SCHUMER LIVE
Wednesday 22nd July – Hamer Hall, Melbourne
Arts Centre Melbourne Box Office
artscentremelbourne.com.au or 1300 182 183