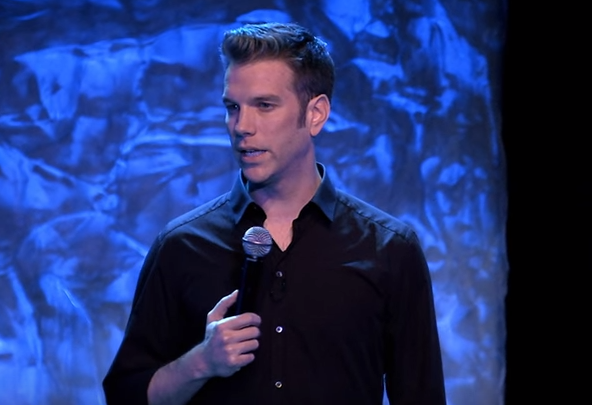 Anthony Jeselnik is somehow even more gloriously offensive in his new Netflix special
---
Anthony Jeselnik has rightly earned the reputation for being one of comedy's most offensive personalities.
His hard-nosed approach against political correctness has won him plenty of enemies, but they are far outweighed by his supporters, and he's gained a reputation for being almost totally fearless in the face of a society that is becoming increasingly overtly P.C.
In his latest Netflix special, Thoughts And Prayers, Jeselnik goes harder than ever, poking fun at gun culture, the Boston Bombing, cancer, child abuse and his old favourite – dead babies.
He even discusses recent controversies with his career, including getting into battles with his former employers at Comedy Central over some of his more offensive tweets, and that time when he pissed off the entire country of New Zealand by airing a sketch on his sadly defunct TV show The Jeselnik Offensive about a man killed there by a Great White shark.
But surprisingly enough, he also takes the time to explain why he chooses to tackle the topics that are deemed too taboo to mention, and ends up coming up with a fairly reasonable justification for why no subject, especially in today's society, should be off limits.
It's a brilliant hour special definitely worth your time, unless you're the kind of snob that easily gets their undies in a knot.
Anthony Jeselnik: Thoughts And Prayers is streaming now on Netflix.