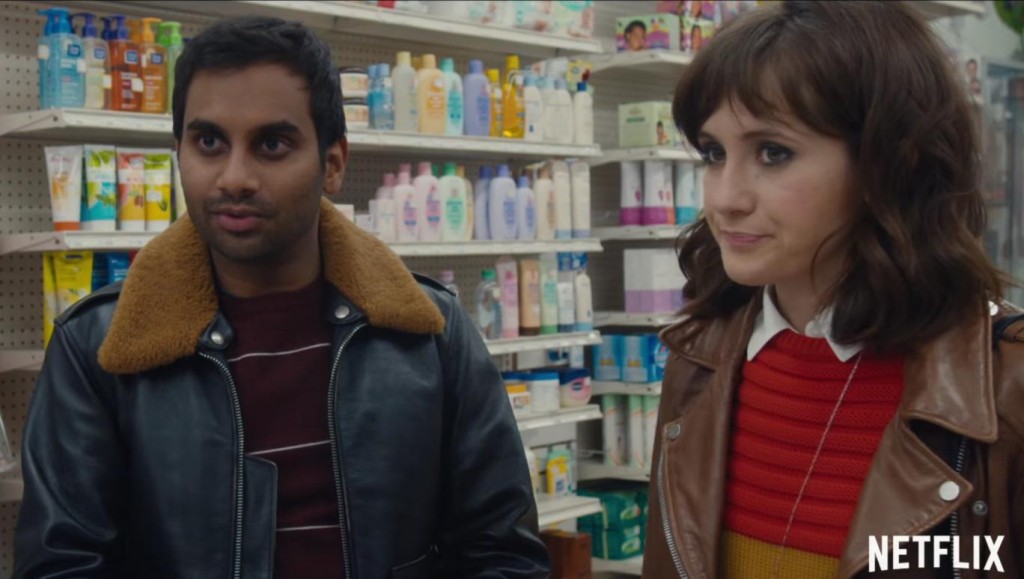 Aziz Ansari's New Netflix Series Is Your Ballsy 30-Something Bible
---
This week the Netflix Gods have delivered. Just as we were considering switching platforms, a new Original Series by Aziz Ansari has descended down from the streaming service heavens and delivered a really decent new series on big life decisions and deliberations from the eyes of a single 30-year old. 
Ansari confirmed in last night's Twitter AMA-style love-in that much of the series is based off his popular Netflix stand-up special Buried Alive so if the topics that arose during that set resonate with you, then don't hesitate to watch them be explored in all their confusing, cringe worthy and totally relatable glory right fucking now. Woo!
Ansari really embraces the spotlight in this series and proves he's way more than the twee and totally tired Tom Haverford that we started to get a little over in Parks and Recreations final seasons. His exploration of ethnicity in 'Indians On TV' (S01E04) is really fascinating as is his crack at commenting on second generation immigrants in 'Parents' (s01E02) in which he casts his actual parents to play themselves (the acting is abysmal but the sentiment is adorable, so we'll let it slide!).
The show is beautifully shot, not unlike it's genre's predecessor (and undoubted muse for the show) Louie. The dialogue is a little clunky in early episodes as the show searches for it's tone, but finds it's feet really quickly thanks to the addition of skilled supports in the form of Noel Wells and Eric Wareheim (who also directs a stack of episodes) .
Still not sold? This trailer will getcha across the line…
Master Of None launched on Netflix (including Australia!) on November 6. The entire 10 episode season is available for you to watch now. Are you stoked? You should be.