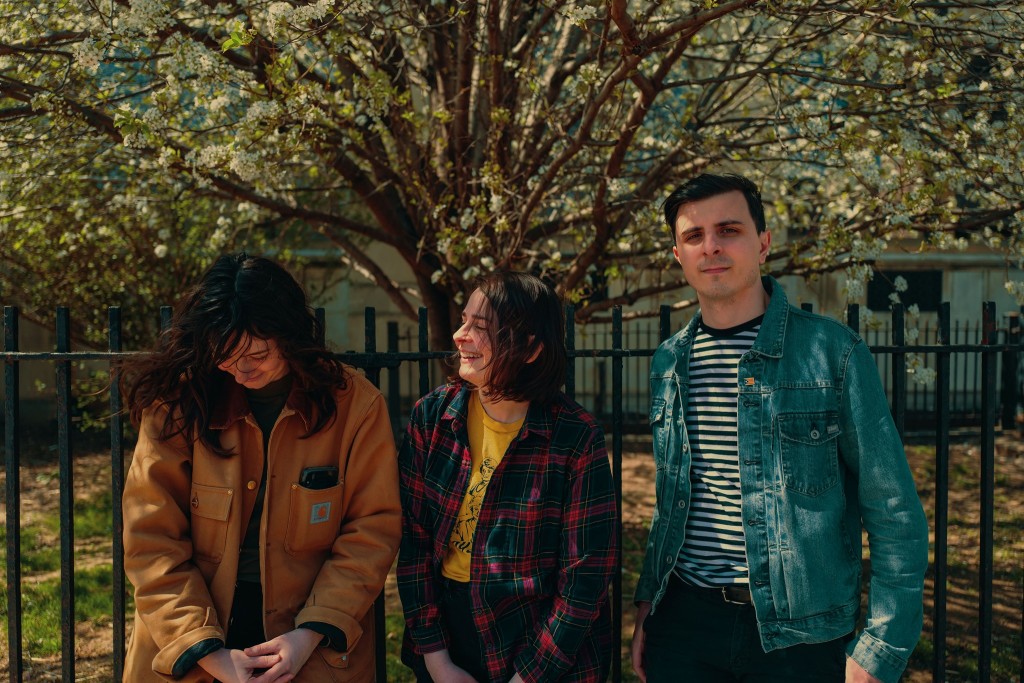 Blerg Bangers: September 16
---
Every week we collect a new batch of songs for your listening pleasure – plus a classic that you should definitely know and love. Here are this week's Blerg Bangers:
Chelsea Wolfe – 'Deranged For Rock & Roll'
Chelsea Wolfe has been dancing on the high wire between noise metal chanteuse and goth Lana Del Rey for over a decade now, and yet on her latest record, Birth Of Violence, she's penned some of her most enchanting songs yet. 'Deranged For Rock & Roll' recalls some of the more tender moments from her breakout acoustic crossover record, Unknown Rooms: A Collection of Acoustic Songs, as well as some of the more haunting cuts from '70s metal revivalists and contemporaries Black Mountain. At its core this music is black, but its brilliance is undeniable.
Ona – 'Summer Candy'
West Virginia isn't exactly known for being a hotbed for contemporary popular music, which explains why the brilliance of Ona and their incredible new album Full Moon, Heavy Light has sadly gone largely ignored by critics (and fans alike judging by their criminally low streaming numbers). However, the Huntington quintet are guilty of writing one of the most gorgeous, luscious records of the year and 'Summer Candy' is breathtakingly aptly named – sweet, dripping with sunshine, and delicious enough to send you going back for more time and time again.
Queen of Jeans – 'Get Lost' [Pictured]
Another of the year's criminally underrated albums, Philadelphia three-piece have drawn comparisons to the Philadelphia punk scene they emerged from. However, their indie rock really lends itself more to fans of the likes of Mitski, Dum Dum Girls and Best Coast. Big call – this very much could be my AOTY – do yourself a favour and go spend a lot of time with it.
Great Grandpa – 'Digger'
Seattle-via-half of America band Great Grandpa have made a huge transition on their latest record from the grungey, angst distortion of their breakout, debut album Plastic Cough. On this new album their sound is wildly more dynamic, their songwriting voices have matured tremendously, and there's a sense of melancholy and world weariness that can only come with age, experience and heartbreak. It's simultaneously powerful and tender – can't wait for the full album to drop October 25.
Milkpunch – 'Where I Belong'
Sydney wunderkind Raf Lima is only 20 but his body of work is already prolific with a full album and EP under his belt. Off the back of that proliferation, his music has evolved rapidly and this latest single (which premiered here on Blerg) is one of his most fully formed songs yet. The references to his influences are tangible, but they're united by his singular voice, and the Julian Casablancas-texture he's managed to hone since he was a teen. Expect more big things from this kid.
Your Smith – 'Man Of Weakness'
Pop bop of the year? Could very well be up there. I've often described Your Smith as "Sheryl Crowe if she were signed to Neon Gold," and on previous singles like 'The Spot' that seemed like an obvious reference. However, on this new track, she's capturing the vibe of that phrase, rather than the specific sound it references, and instead has crafted with a much wider, contemporary appeal. If this were a Lorde, Haim, or dare I say it – Taylor – single, it would be fucking massive. Hopefully its the launchpad for a much larger audience for Your Smith – lord knows she deserves it.
Best Coast – 'Crazy For You' [Classic track]
With Bethany Cosentino only recently in the country for her Bigsound keynote address, it's worth taking a moment to pause and reflect that her debut album is incredibly almost a decade old, and its influence and legacy is further and deeper reaching than many fans would have predicted when it was released. You just have to look at the sheer amount of dream and power pop acts on the rise on the moment to see just how powerfully a generation of both fans and musicians were taken by her timeless, throwback sound. She shed light on the girl groups of the '60s at a time when they were largely ignored, and gave that style of pop songwriting a new lease on life, and songs like 'Crazy For You' still hold up like they came out yesterday – and are destined to hold up for a long time yet.
LISTEN TO BLERG BANGERS ON SPOTIFY: