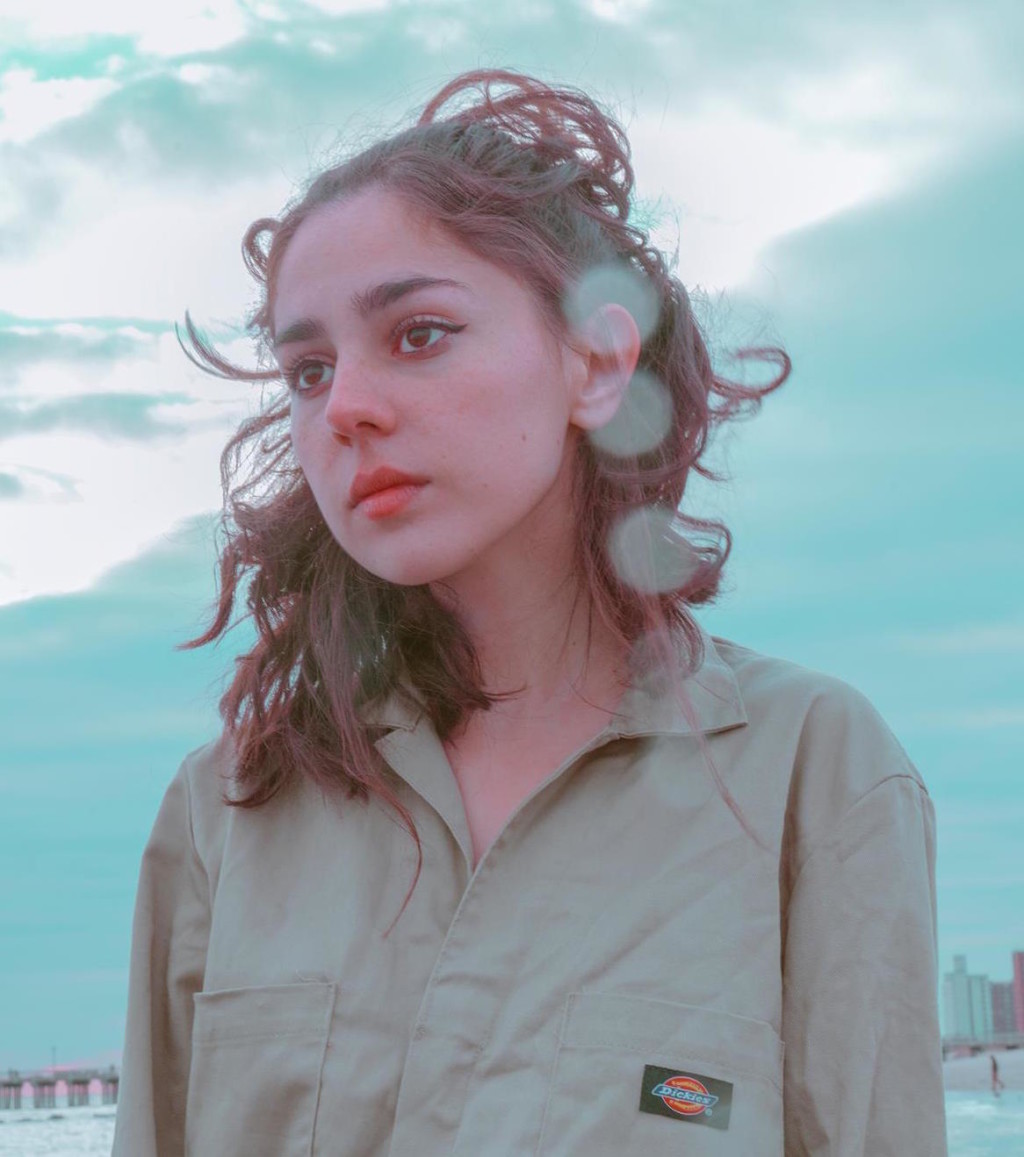 Blerg Bangers – September 24
---
Every week we collect a new batch of songs for your listening pleasure – plus a classic that you should definitely know and love. Here are this week's Blerg Bangers:
Lauran Hibberd – 'Shark Week'
Cheeky seems the best way to sum up this Isle Of Wight pop rocker on the rise. Her lyrics are often tongue in cheek, highly creative, and always sung with a slight, side of the mouth smirk. That's just the words though – they wouldn't get very far if she weren't an exceptionally great hook writer, and that's on showcase on this latest track from her debut EP that dropped last week. One of her more slow moving songs, it builds from lovely, intimate moments into a big crescendo that's perfectly suited to being the record closer that it is. A name that you'll be seeing up in lights in no time at all.
Molly Sarlé – 'Almost Free'
Molly Sarlé and the other members of Mountain Man have managed to continually dazzle through both their solo and collaborative careers for around a decade now and they never seem to get less impressive with every new release. This track, taken from Sarlé's brand-new solo album Karaoke Angel is completely mesmerising. It's stark and beautiful and immediate and haunting and features the perfect, minimal level of production. For fans of Nadia Reid or Luluc, where the voice is the first and foremost instrument and a total and utter thing of beauty.
The Berries – 'Passing Scene'
Alongside Bonny Doon, Seattle's The Berries are one of the most criminally underrated alt country acts getting around. Imagine the Lemonheads teaming up with Whitney and you'll have a perfect snapshot of the sonics of the situation, but the Berries' songwriting is second to none and not warranted comparison to other artists as they're fabulous all on their own. Their new album Berryland is their second perfect album in two years and hopefully it won't take long for larger audiences to catch on.
Samia – 'Never Said' [Pictured]
Brooklyn singer-songwriter Samia Finnerty has been making lasting impressions for a few years now thanks to her stunning voice and her incredibly honest lyricism. She's often an extremely open book in her lyrics, and that raw truth has drawn her many comparisons to the great Liz Phair. So it's only fair that the up and comer has tackled a Phair classic for her latest single, and it's no surprise that she's done it justice and then some. Get hooked on this and then go search out Samia's own material on its own and bask in the warmth of one of the most majestic voices in music.
Sports Team – 'Fishing'
It's always exciting to see Burke Reid's name pop up in the production credits, and now the man that helped the likes of The Drones and Mess Hall win the Australian Music Prize has been credited to working with electrifying English art rockers, Sports Team. The London band's energy and bravado is undeniable on this new track and recalls a lot of the hype acts that emerged from the UK scene in the late 2000s. None of those acts had Burke Reid guiding them though, so exciting to see how effectively they harness their potential moving forward. Judging by this new single, they've got a good handle on it.
The Shins – 'Gone For Good'
It's amazing to think that The Shins have been around in one iteration or another for over 25 years now, especially when you hear a cut like this from just their second album and it still holds up as well as the day it was released. No one was making the kind of indie rock they were in this time period of the early 2000s, let alone making alt country tinged indie rock that didn't come off as cheesy or derivative. But such is the genius of James Mercer and everything he musically touches. After all, they are the band that just one listen "will change your life."