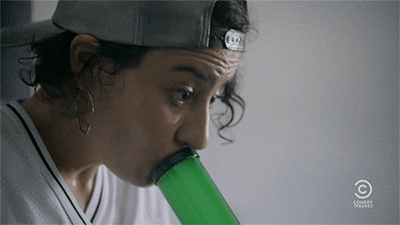 Broad City Wraps Season 2. But Was It Any Good?
---
Breakthrough Comedy Central series Broad City has just completed it's second official season. But did it deliver on it's potential? YAS QUEEN!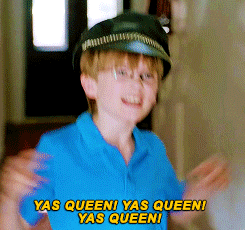 Though I've found that opinions vary on whether there are enough genuine laugh out loud moments in the series (I for one answer that foolish question with a resounding and enthusiastic "YES!"), the series was a crucial success for so many reasons not least of which is it's creation of two of the most polarizing yet entirely realistic female characters we've seen on television in years. Ilana and Abbi are thoughtful yet mind-blogglingly naive in the same way Lena Dunham's Girls characters are, they just don't make you want to tear your eyes out in the same violent manner.
So to celebrate the series with which Broad City became a legit television phenomenon, we're counting down our four favourite moments. So without further ado (Carpe Day-umm)…
Edge Of Glory. Abbi has the apartment to herself so she does what anyone self-respecting share-houser would do and launches into a Gaga themed celebration. There aren't many moments when it feels normal or natural for a television show to step out of it's linear narrative and launch into a musical number, but this…this is done right.
Drew Barrymore. This perfect episode (in which Ilana half-arses her way through caring for Abbi post-dental surgery) hits it's stride with this perfect Barrymore impersonation.  Extra points for the genius weed transaction.
Partying with Trey. Because we've all rocked up to a party like this , where our presence was not only demanded, but hotly anticipated. THOUGH, I doubt any of us were clever enough to "'bring wine". The frugality of the Broad City girls is so sincerely exciting. It comes as a relief to see young women in New York City struggling to make ends meet after Sex and the City had a convinced that living lavishly in the Big Apple was but a sexy sinch.
Ilana's Interns. Seeing Ilana negotiate her workplace with all the tact of a sideboob in a selfie is one of the most enjoyable moments of this season. "money, money, money bitch". Amen.
Broad City has wrapped for another season. If you missed it, you need to get Foxtel to view it legally. Soz.