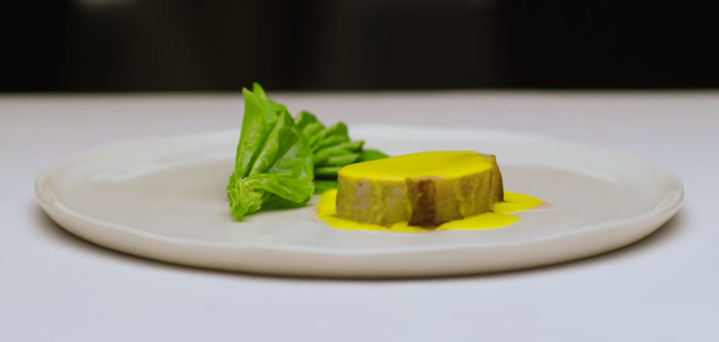 'Chef's Table' is hardcore food porn
---
Often food television is relegated to bad reality shows, but every so often a series comes along that takes your breath away. Chef's Table is exactly that.
It is the ultimate in food porn. It profiles six well-known chefs, exploring their theories of food, food consumption, and the way that each challenges our own preconceptions of eating.
Created and directed by David Gelb (who is also behind the film Jiro Dreams Of Sushi – get on it now), Gelb is able to get to the heart of each of the six chefs, exposing both their triumphs and failures, their strengths and their flaws. It starts with the enigmatic and slightly hyper Massimo Bottura, who is famous for turning traditional Italian food on its head with dishes like "Oops! I Dropped The Lemon Tart".
From there it moves to Dan Barber, whose theories on the relationship between farming and the food that lands on your table are admirable, but smack of hypocrisy when you're charging people $200 to eat at your restaurant. Francis Mallmann of Argentina leaves me craving BBQ, and Niki Nakayama's pursuit of perfection in her modern Japanese cuisine echoes the themes Gelb explored in Jiro…
NZ-born Ben Shewry, chef at Melbourne's Attica, cements my crush. The episode wasn't revelatory for me as I've seen him speak about the same things previously, but he gets the closest to explaining how destructive the single-minded pursuit of success and perfection can be. On a sidenote, I'm crowdfunding so I can afford a dinner at his restaurant.
The series ends with Magnus Nilsson of Faviken in the remote north of Sweden. Nilsson is endlessly fascinating but the one hour program barely scratches the surface, so check out his turn on the PBS series Mind Of A Chef to find out more.
But asides from the stories of the chefs, how Gelb presents them visually is what makes this series better than your ordinary food television. The cinematography is just beautiful! And Gelb (as the son of a composer) uses classical music as the soundtrack to each episode in astounding ways. The music becomes as much a part of the story as the words the chefs are saying.
This is stunning television and it's streaming now on Netflix.
Words: Sarah Petchell