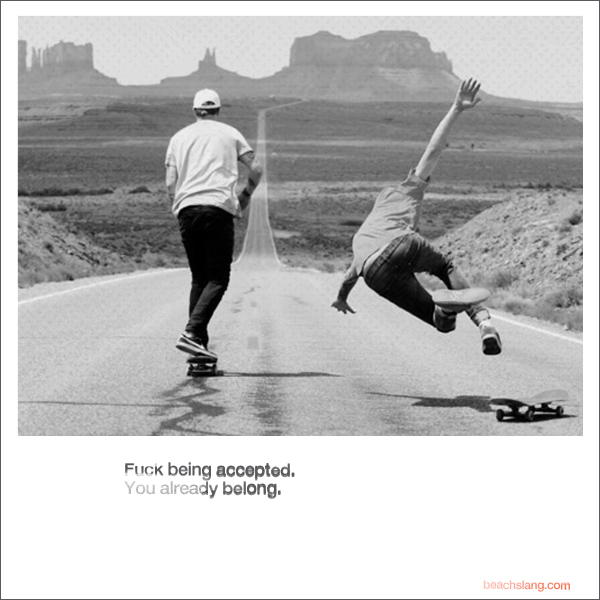 Five Reasons Beach Slang Will Be Like, Really Huge
---
There are dozens, nay hundreds of bands at any one time bubbling in the underground like a dormant volcano threatening to spew ash over an unsuspecting population and cancel everyone's flights to Bali. Which one has potential to burst forth at any given moment is anyone's guess, but our money sits firmly with Philadelphia band Beach Slang.
1. They've  already won us over and they haven't even released an album yet
That last time that happened we had only just heard of Courtney Barnett and we were kinda digging her Australian vibe and admiring how organically someone can just appear on your radar without any real pomp or promotion and she exploded into a million tiny late night talk show pieces. Predicting similarly sudden ascension for these guys.
2. The name of the album is 'The Things We Do To Find People Who Feel Like Us'
You know what one of those things we do is? Seeking out excellent music. Beach Slang's appeal is heavily drenched in nostalgia. Like many bands that borrow from the 90's alt rock revival, the fuzzies you get in your chest are hard to identify but they're definitely linked into a sense of sentimentality. Beach Slang's dramatic vocals and lyrics remind us of our sensitive younger selves. So the title, this rather genius title, that hints at the ways music can connect it's listeners , it's a beautiful thing.
As are James Alex's recent words on the band's tumbler as he revealed details of the new album. "Man, I really wish I could high-five, handshake, hug, kiss, drink a beer with every one of you right now. My dumb heart feels like a war drum. Thank you for that."
3. Bad Art & Weirdo Ideas is perfect art entwined with fresh ideas
Whereas you would have been forgiven for initially dismissing the band on the back of the rubbish title to the otherwise tremendous track 'American Girls and French Kisses', this new track is everything we wanted it to be.
4. Their fearless leader James Snyder is an old pop punk tragic
Snyder is pushing 40 and perhaps better known for his contribution to Pennsylvanian pop punk band Weston. Old mate's a bit of a veteran when it comes to bleeding his heart out on record.
"I feel just as energetic and driven and angsty as the first day I picked up a guitar. And that's the thing I always say to anybody who cares to listen," he told Paste Magazine,  "Man, if I still feel that way, I'm going to die with a guitar in my hand."
5. The music. Gaddamn, the MUSIC. 
Cloud Nothings meets Replacements meets Restorations meets Ceres meets Japandroids. Enough said.
The Things We Do To Find People Who Feel Like Us is out October 30 via Cooking Vinyl Australia. Pre-order Australian exclusive green vinyl here