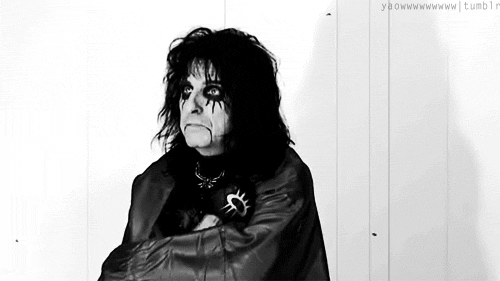 Five Revelations From The Alice Cooper and Motley Crue Show
---
Some rolled into Rod Laver arena last night in suits, some in leather, some head to toe bedazzled distressed denim.
Everyone was immediately united by the almost childlike awe inspired by one of the most speccy rock n roll stage show's we've witnessed in decades. Motley Crue and Alice Cooper sure know how to deliver ridiculous performances. You'd almost think they'd had a lifetime of experience…
We learnt a lot last night, perched on the edge of our seats with overpriced vodka mixes in hand.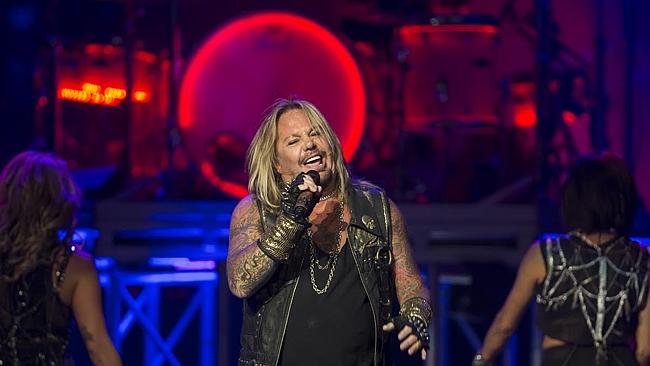 1) Only vintage glamour rock bands can get away with those outfits
Glam rockers and Black Milk models are the only ones that can get away with dousing themsleves in that much loud lyrca. Alice Coopers' band looked like a collection of Glam Rock Bratz, as they paraded their glorious outfits across the stage, ocassionally pausing to thrust their crotches in one another's face. The ensembles themselves were utterly heinous- the type of outfit you'd see in the window of an old vintage store and stop to take a photo of- but paired with the chutzpah of the badass barbies, it just worked. 
2) It is possible to shoot fireworks out of drumsticks
Would pay extra for my next gig ticket it it meant I could witness this again. Preferably in a pub setting. Preferably at an RSL.
3) When I grow up I want to be the dude that can't bear to stay in his seat
That guy that can't stay seated isn't annoying at a Motley Crue concert. He is awesome. Normally those standing at arena shows interrupt the unspoken rule that WE ARE ALL A BIT OLD AND WE ARE ALL SITTING POLITELY, ENJOYING THE FINE PERFORMANCE WITH A TAPPING OF ONE'S FEET. But at the 'Crue's show, those folks who couldn't resist leaping to their feet to throw up the horns and furiously air guitar got our adoration and praise. Oh to be so drunk with joy that hip thrusting in public seems a totally reasonable thing to do on a Wednesday night.
4) Hand tatties look heaps cooler when you're old.
Let's be honest. Mick Mars looked frail. Not a criticism, just a fact. Still, the man can shred with the best of them and his weary face was most epicly juxtaposed with his gnarly hands- tattooed completely with barely a (liver) spot to spare- weaving their magic on his fretboard. They say your hands are the first to show signs of age as you get on, but if you cover them in symbols, numbers, blurry in-jokes and crucifixes you'll at least look badass for the rest of your life.
5) Theatrical stage shows where musicals meet rock need to make a bit of a comeback 
WHY WHY WHY Are we tolerating bollocks shows where the bands just stand around merely PLAYING their instruments like a bunch of turkeys? Watching Alice Cooper was like watching musical theatre except your mum didn't drag you there through guilt and coersion and bribe you with overpriced lollies during intermission. More guillotines! More buxom babes flicking their weaves about and pretending to provide backing vocals! More riding on drum rollercoasters upsidedown spewing confetti 50 feet above the crowd! More ten foot puppets! Att bands everywhere, if there's no fake blood, we're just not interested anymore.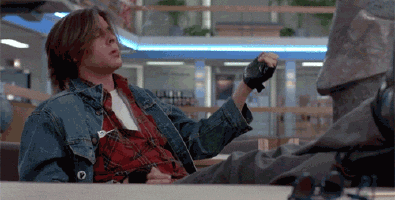 Motley Crue and Alice Cooper are on tour now thanks to Live Nation. You can buy tickets over here.