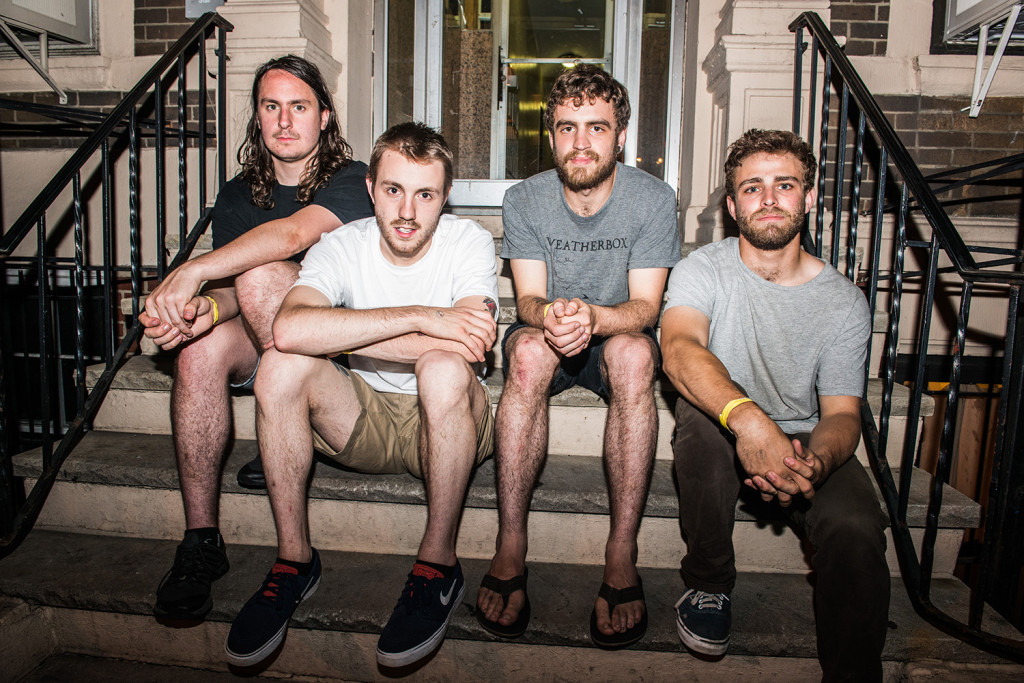 Guys, The Hotelier Are Touring Australia
---
Some bands feel destined to stay on the 'one day' list.
Some tastes feel so niche, carefully curated and refined that you don't expect them to ever really be supported or reciprocated. And in the current touring climate, some bands just seem unlikely to ever come to Australia. And then this happens.
The Hotelier are coming to Australia to bestow their magical and much loved sophomore album Home, Like Noplace Is There upon our adoring ears. It's a most exciting development and one that is going to inspire the kind of rabid excitement among music fans as American Football did earlier in the year. If you're yet to hear the album, it's currently streaming in full on YouTube:
The people you have to thank for this tour are none other than Team Smith Street Band, who many are already indebted to for touring such niche names as Cheap Girls, Restorations and Pup.
"From the first time I was in a band, the idea of going to Australia has always been, something for the most part, that has seemed unreachable," says the band's guitarist Chris Hoffman. "Now that it is happening, it's a goal and achievement that feels a long time coming."
Though the rise in their fan base on the other side of the world is unquestionable, it was an encounter with Melbourne's The Smith Street Band at a festival in Germany that put the wheels in motion for a much anticipated Australian tour. "When we were in Europe, we met the members of The Smith Street Band and it was their idea to make this all happen, so we have no idea what to expect when we go there," he laughs.
The Hotelier tour with Ceres this November/December. Tickets go on sale on Tuesday September 8. 
Fri Nov 27 – The Boston, Perth* (18+)
Sat Nov 28 – Prince Of Wales, Bunbury* (18+)
Sun Nov 29 – The Newport, Fremantle* (18+)
Wed Dec 2 – Club 54, Launceston (18+)
Thur Dec 3 – Enigma Bar, Adelaide (18+)
Fri Dec 4 – Reverence Hotel, Melbourne (18+)
Sat Dec 5 – Wrangler Studios, Melbourne (AA)
Tue Dec 8 – Rad Bar , Wollongong (18+)
Wed Dec 9 – Black Wire Records, Sydney (AA)
Thur Dec 10 – Factory Floor, Sydney (18+)
Fri Dec 11 – Hamilton Station Hotel, Newcastle (18+)
Sat Dec 12 – Crowbar, Brisbane (18+)
Sun Dec 13 – 38 Berwick, Brisbane (U18)