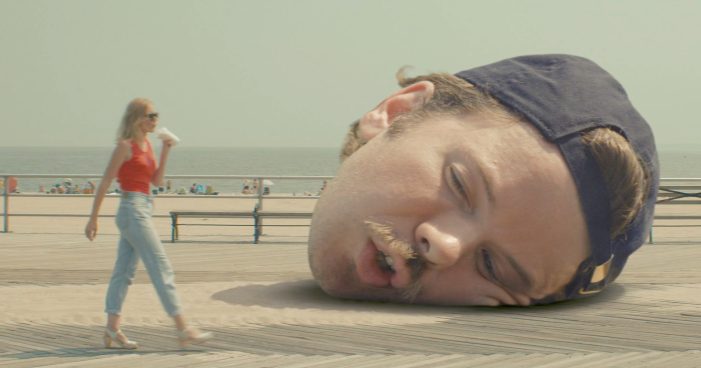 I want to fall in love with Trevor Dickson this summer
---
The sun is high. The birds are chirping. Bees are trying to have sex with them ( or such is my understanding #classic), and everyone's out there searching for the soundtrack to summer lovin'.
And if you're like me and looking for a quirky indie ditty drenched in romance and sunny disposition to be the soundtrack to you finding a SSO ('Significant Summer Other') this year, look no further than Trevor Dickson.
Dickson released his debut LP Passion Fruits back in November – a record that conjures the same kind of innocent, earnest and lovely songwriting as Jonathan Richman and The Magnetic Fields – and the stand out cut from the album, 'Powers' has had me walking around smiling at blue sky and green leaves like an idiot for weeks.
The video for the song is equally quirky and sweet, as Dickson fauns over a smoothy-slurping girl at the beach, whose awkward dance moves give him (and me) all kinds of weird feels.
Apart from his New York base, information on the mysterious Dickson seems pretty thin, without much of a digital footprint. Nonetheless, I've got 'Powers' on repeat, as I look for a girl wearing a breezy dress and a big floppy hat to french kiss in-between drinking iced lattes, bicycling and flying kites together.