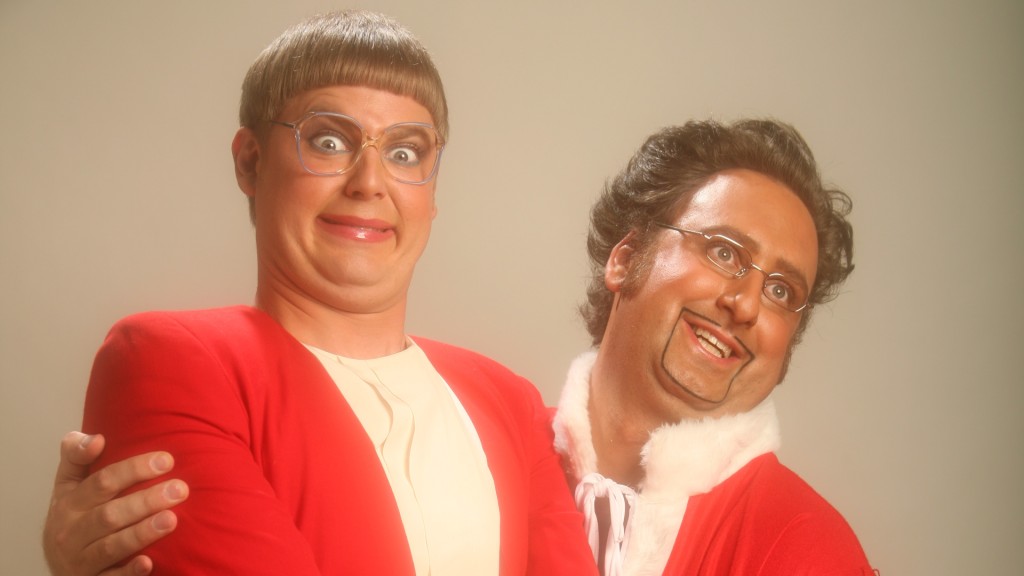 International Comedy Tours You Probably Don't Have Tickets To Yet
---
Got some cash to splash on live comedy? Here are our picks for some spesh shows coming up in the next couple of months from some international names that you've long adored from afar on podcasts and torrented telly shows. See you up the front. We'll be that annoying guy clapping loudly, screaming with unrestrained laughter and nodding enthusiastically at the performer, trying desperately to get their attention.  You know the guy….
Joel McHale
The inimitable Jeff Winger will grace us all with his presence for one show only next week. Sydney's Royal Theatre will host next Saturday November 7. Notorious for his quick wit on The Soup and Community, we're not entirely sure how McHale's stand up comedy plays out but he did nail a performance at the 2014 White House Correspondent's Dinner so we're interested to find out. Plus, seeing Jeff Winger in a suit before our very own eyes? Priceless.
Duncan Trussell
LA comedy scene regular and podcasting pro Duncan Trussell will tour the country this November for the very first time. The host of the Duncan Trussell Family Hour (very good, check it out) and regular on The Joe Rogan Experience will bring 'rising star' Johnny Pemberton with him when he hits Perth, Adelaide, Melbourne, Sydney, Brisbane and Auckland. We had no idea Trussell had any kind of fanbase in Australia so it'll be fascinating to see how these shows play out.
Megan Mullally and Nick Offerman
The self-proclaimed 'patriots of intercourse' have sold out many of their Australian Summer Of 69: No Apostrophe shows and it's really not surprising. The combined star power of these two Parks and Recreation powerhouses alone is enticing enough let alone the entire premise of their tour (basically, sex ed). being so deliciously dangerous that it's been demanding column inches (no pun intended) since inception. Get tickets now because they'll sell out by Christmas.
Joe Rogan
Admittedly, we were a little surprised when Maron's tour under-performed this year, but we were equally as aghast when we saw just how quickly his podcast peer Joe Rogan's tour sold the fuck out. Admittedly Rogan is more of a pop culture icon and far less niche than Maron's neurotic old guy shtick, but phwoar! If you want tickets to see Rogan do some stand up and get all fighty and wordy like some UFC-worshipping Rollins then you'll have to Gumtree that shit cos they are long gone.
Tim + Eric Awesome Show
Last time we were caught in the grips of Tim & Eric fever, we witnessed Tim Heidecker play a teeny show at Melbourne's Toff In Town and it was and remains to be one of the most bizarre comedy experiences of our lives. In other words, GREAT JOB! This upcoming tour is the pair's first together since 2012, which admittedly was peak T&E era when their offbeat brand of bizarro humour hadn't yet been replicated awkwardly across the globe.