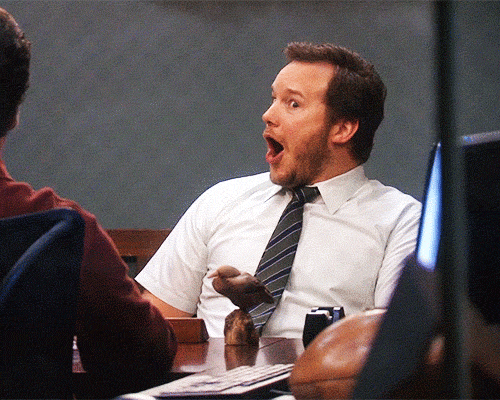 Jen Statsky has your dream job
---
In this life, unfortunately, you're going to come across people that have your dream job.
People that make you question your use of your time and those many talents your mum keeps insisting that you posses. They have the career that leers at your dismal paycheck and your long hours before flipping it's hair in your face as it passes by. Sometimes, though, they deserve that career, and you can feel content to watch as they excel in it.
Jen Statsky is a writer for Parks and Recreation and Broad City. She also lent her talents to the now dunzo (but really, very good) Stephen Merchant comedy Hello Ladies and Late Night With Jimmy Fallon.
Shuh…I know.
Thus, Statsky (@jenstatsky) qualifies as a Twitter MUST. With a tone that sits (aptly) somewhere between Leslie Knope and Ilana Glazer, this follow is worth it for the random observations as well as timely reminders about your fave shows airing.
Enjoy.
It's bullshit that I can't bring my dog to the movies.

— Jen Statsky (@jenstatsky) January 21, 2015
Just ONCE I'd like a man to be interested in me for my brain! Just once, though. The rest of the time I want him to be all about dem TITTYS! — Jen Statsky (@jenstatsky) January 19, 2015
I think we, as a society, should be talking more about the fact that Johnny Depp and Marilyn Manson are best friends with MATCHING TATTOOS.

— Jen Statsky (@jenstatsky) January 14, 2015
Final season of #ParksandRec starts TONIGHT!!! If you don't watch, I believe you are what is technically referred to as a "giant ding dong!"

— Jen Statsky (@jenstatsky) January 13, 2015