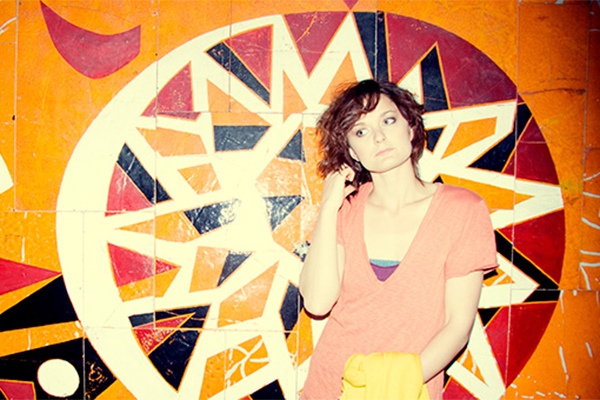 Land Of Talk has returned after a mysterious four year hiatus
---
If there's one song that I listen to on a weekly basis, it's Land Of Talk's 2008 track 'Some Are Lakes' from the brilliant record of the same name.
For me the song is just total, indie rock perfection. From it's raw, unsecured rhythm; its grizzly, burning guitar chords; it's high tone, locked in bass notes; and Lizzie Powell's barely mumbled yet somehow totally enchanting singing style – there isn't a moment in its 3 minutes and 41 seconds when I'm not completely mesmerised.

This probably reads like ridiculous hyperbole, but I swear to you it isn't. For me, it's one of those rare songs that stirs something deep within my chest every time I hear it, and no matter how many thousands of times I've listened to it I've never been able to shake it.
Land Of Talk were a Montreal rock band that had a brilliantly bright future throughout the 2000s and into the early 2010s. Essentially the project of one person – singer/songwriter Elizabeth Powell – the trio acted as a sturdy showcase for her melodic, garage rock brand of pop, as she wailed on guitar, sung with a reserved level of control that always felt within herself, and danced upon a rhythm section that was as somehow and confusingly loose and fast as it was tight and methodical.
Over two records, the aforementioned Some Are Lakes and its wonderful follow up, 2010s Cloak And Cypher, Powell was well on her way to becoming something big. She had the support of many Canadian and American critics, including the taste-makers at CBC and NPR, a network of high profile friends and collaborators ready to preach her virtues (Bon Iver's Justin Vernon produced Some Are Lakes), and looked set to have the potential to have a wonderfully successful career, potentially following in the footsteps of the likes of Feist or Arcade Fire.
Then she pretty much disappeared. In 2011 she pretty much vanished from the spotlight for four years. No one heard from her. No one even really knew where she was. She became the subject of articles about great Canadian rock bands of the 2000s that should have been massive, and even small investigative pieces into what ever happened to her and her career.
That all changed a few weeks ago though, when a simple Facebook profile pic update sent fans into fits of joy.
The post, which featured Powell offering up a peace sign and wearing a shirt that said "Everything Matters" got over 1300 likes. It was followed a couple days later with a cover banner for the page with the quote "I'm just gonna focus on the music." Since then she's shared what look to be lyrics from forthcoming songs, throwback videos of classic tracks, and then finally yesterday the first sneak peek at new material.
Not a lot can be deciphered from the snippet of material, except that it is undoubtedly Lizzie Powell, and for me and other Land Of Talk fans, that's more than enough.
The prospect of 2016 being a year with a new record from Land Of Talk is something I never would have imagined even a month ago, but it's something that I'll be counting down to until the day it arrives. And I'm going to be counting that time away in 3 minute and 41 second increments.