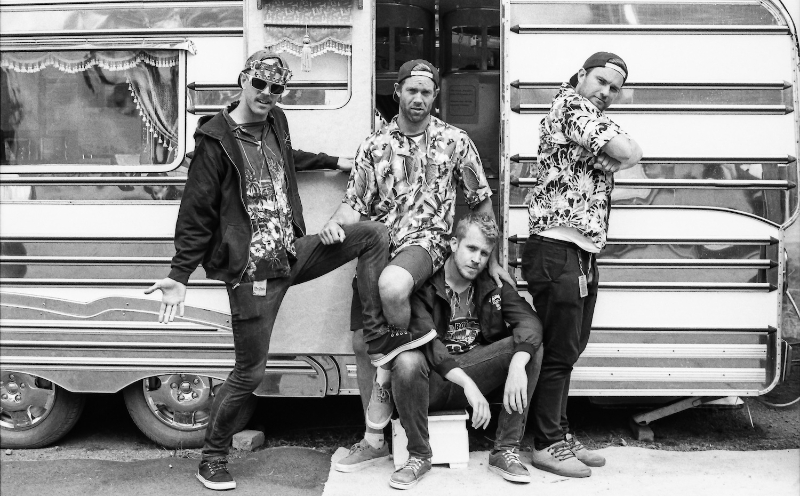 Luca Brasi Sleeps With The Fishes, Pens Sick Jams
---
We love a sneaky 7″ as much as the next guy.
Tassie's sultans of the Shoey, Luca Brasi will release the Loose Threads 7" via Poison City Records on March 13 to celebrate their upcoming Australian headlining tour. This very special release contains three songs originally recorded for the By A Thread album and an acoustic reworking of the Borders and  Statelines single, featuring guest vocals from Craig Selak of The Bennies.
These dudes know how to write a tune, OK? They're as earnest and heartfelt as Aussie punk rock gets. For a band that – for the most part- pride themselves on being pretty silly (their Twitter bio simply states "some songs and a lot of brightly coloured beverages" ,  they very successfully tug at the heart strings. Frontman Tyler Richardson's vocals are almost always stern, like your pisshead mate that somehow manages to get more stuanch and serious with every scotch, instead of just dropping his phone in the toilet like the rest of us.
The Loose Threads 7″ is out via Poison City Records on March 13. Pre-order here.  Luca Brasi also tour with Gnarwolves this March. Tour dates here.