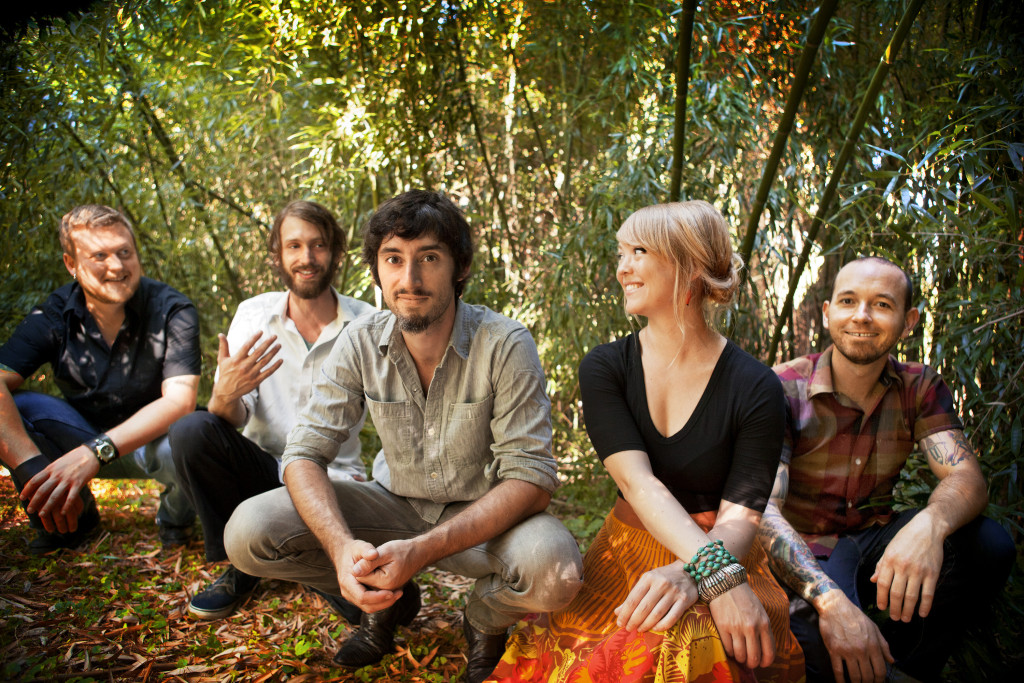 Murder By Death want you to send them home (we just want them to come over here)
---
Sweet, sweet Baby Jesus it just feels like Murder By Death have been strangled, suffocated and relentlessly beat around the head by the poor choice of name they made so many years ago. Surely that is the only reason we can think of why they are not enjoying tremendous international success, touring Australia yearly and playing the Myer Music Bowl on balmy summer evenings. The heartbreaking truth is that MBD have never toured Australia, and frankly it doesn't appear that they ever will, which makes this lovely new track taken from their seventh album Big Dark Love that much more bittersweet.
First track Send Me Home is intoxicating. It's everything we've come to expect from the Indiana five-piece and more. It's reassuring at least that their kickstarter campaign to fund the forthcoming album was another enduring success. it raised over $280,000 from a $150,000 goal from what must be a devoted international audience (none of whom unfortunately moonlight as tour promoters in Australia).
Big Dark Love is out on February 3 but does not have an Australian distributor. You can preorder it from their US label Bloodshot here. You can listen to single Strange Eyes here.