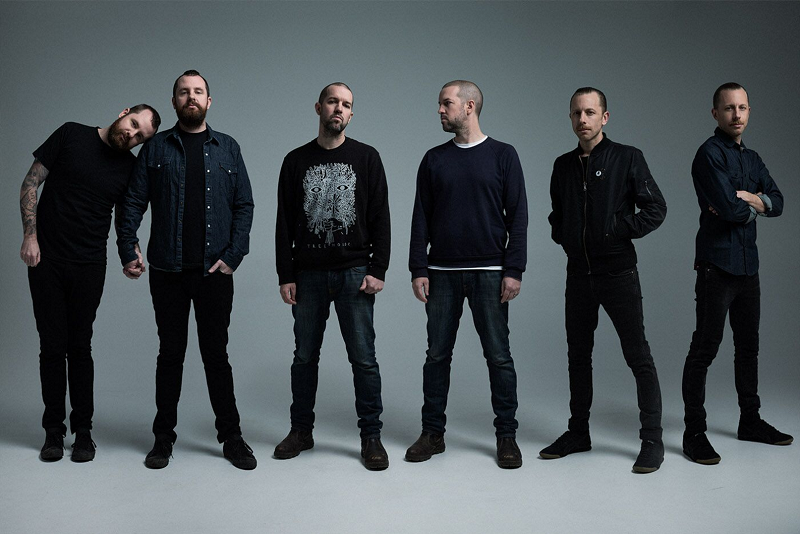 Netflix & Chill: Pop Culture Picks with Dan McKay from The Nation Blue
---
The Nation Blue is comprised of three cultured gentlemen from Melbourne. They are absolutely not just pretty faces adept at delivering some of the most brutal and acerbic guitar music since GOD or The Drones got their ire out onto tape. Drummer Dan McKay is a man who absolutely knows his pop culture. Back to front. No way around it. Here's his high-quality picks, and they're as sharp as his drumming. That awesome drumming can be heard live real soon (always an intense experience), with the band releasing two freestanding new albums 'Black' and 'Blue' via Poison City Records this Friday October 14. Dive in…
A MOVIE: Hail Caesar!
A comical take on Hollywood during the Blacklist years of the 1950's. It's wonderfully Cohen Brothers and with a cast of usual suspects (Clooney, Brolen plus bonus Channing Tatum). It really nails Hollywood's clichés and takes a nice chunk of creative embellishment from actual events. Everyone in it acts the fuck out if it, as if there's a special 'Cohen Brothers' school
of acting. It's looks cool too.
* also check out Trumbo with Bryan Cranston. Set in the same period but with a way more dramatic and historically accurate approach. Really great film.
A TV SHOW: Preacher
Never read the comics but the show is great. The dude that plays Woody in 'This is England' is in it playing vampire, and that alone is enough to make me watch a show. It's kinda weird and dark but not in a Walking Dead way, and it's not nearly as annoying as like True Blood or any of that shit.
A PODCAST: 'You Must Remember This'
A friend recommended it to me and she's very smart, so I took her word for it. It's kind of a similar vibe to Hardcore History and Stuff You Missed in History Class, but focused primarily on the forgotten and lesser-known history of Hollywood. It's super well researched and each season spreads wide, encompassing a lot of different stories from the main theme. There was a 10+ part series on Charles Manson's Hollywood that ran deep. Also a super fascinating series on the Hollywood Blacklist years with separate episodes featuring different actors and films. It's one of those podcasts that send you down many film/internet wormholes.
AN ALBUM: Goat – Commune
Listing to it as I type this on my phone at work. Swedish hippies. (They exist). Don't know much about them except that their records are fucken' wild. Great live (I'm told). Great albums to add to you 'psych' and 'world music' collections.
While you're here, get a load of this powerful as hell video for The Nation Blue's 'WILD'. Wait for the big reveal…

THE NATION BLUE – Album Tour
Tickets on sale now via thenationblue.com
Fri Oct 14 – Factory Floor, Sydney
With guests Mere Women, Burlap
Sat Oct 15 – Crowbar, Brisbane
With guests Six Ft Hick and The Cutaways
Fri Oct 21 – The Gasometer, Melbourne
With guests Miss Destiny and Batpiss
Sat Oct 22 – The Brisbane Hotel, Hobart
With guests Treehouse and Pure