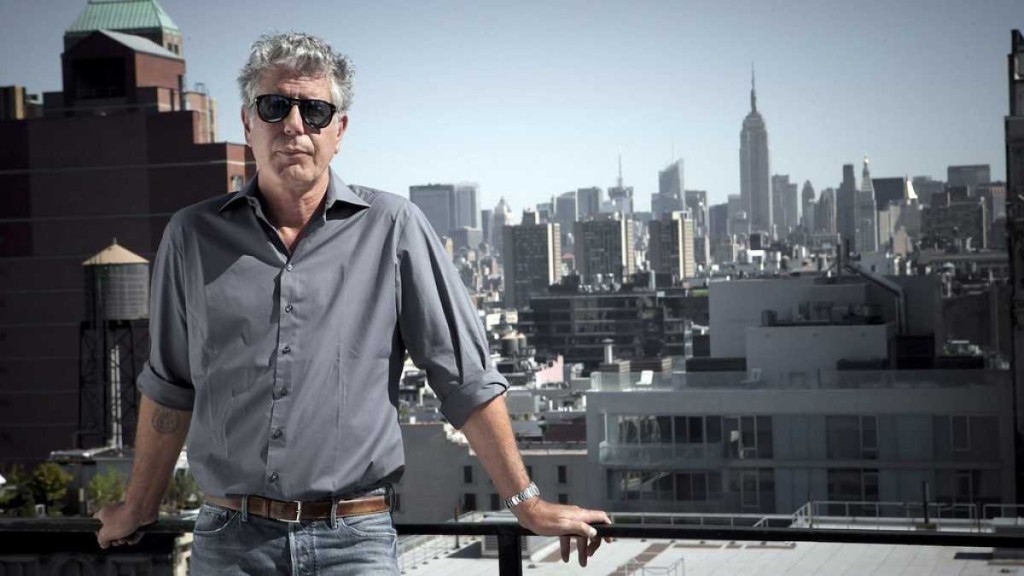 Anthony Bourdain's new series 'Parts Unknown' Is Super Tasty
---
Anthony Bourdain is a big name in cooking at the moment.
Having represented a cooler, more thoughtful and (dare we say it) more youthful approach to food long before the Vice food network came along, he's become our go-to for good food. Season Five of Bourdain's award-winning CNN Original Series Parts Unknown aired this week and saw Bourdain travel to South Korea to sample their spam-inspired cuisine and marvel at bizarre Korean pop-culture that has commanded the country's youth.
Bourdain sometimes feels a little too self-aware. He knows how fondly we're referring to him as the cool, worldly guy at the hostel who goes just as hard as the rest of us. It's kind of the same way that you can feel Mark Maron's growing prominence affecting the very modest product that we so admired in the first place. Bourdain knows he is super cool and held in high esteem in almost all of the foodie communities he visits across the world. He doesn't come across as particularly friendly or warm when he visits them either. If you watch closely enough in some scenes you can feel how uncomfortable some of his interactions are, which leads us to believe he's not the international everyman that he sometimes pretends to be.
Despite all this, we trust Bourdain's assertions on food more than just about anyone else on television. Munchies' habit of handing the reigns of good taste to 20-somethings who have never set foot outside LA has given us a whole new appreciation for Bourdain's relentless travel in pursuit of the most delicious dish on Earth…. even it is mostly made of hot dogs, kimchi and tw0-minute noodles…
 You can see the entire episode streaming on CNN's website right now. Pretty great right? Just head over here. 
Don't forget to take some time to watch an episode in which Bourdain visits Australia. Now watchable in it's entirety on YouTube.