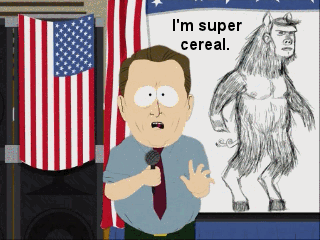 Oh My God! They just renewed South Park for a 23rd season!
---
In news that will make you feel old (which is like every third article online these days), the creators of South Park, comedy geniuses Matt Stone and Trey Parker, have just been given the green light from Comedy Central to extend the run of the iconic, animated series until its 23rd season.
Yup, 23rd.
This announcement means the show will now run until 2019 and will carry it past the incredible 300 episode mark. Not a bad effort for a program that's episodes are literally made in six days.
It still seems like it was only a couple of years ago that the we were introduced to the wonderful world of South Park, but it was in fact all the way back in 1997 – its premiere episode being the now legendary, 'Cartman Gets An Anal Probe.'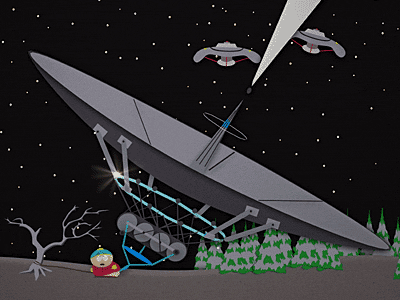 Still funny.
Since that time, we've followed the adventures of Cartman, Kyle, Stan and Kenny, as well as an ever-increasing cast of local characters, including everybody's favourite Randy, with South Park becoming one of the most biting satires of culture, society and politics that has ever existed.
That period has also seen Parker and Stone build a comedy empire, creating films like Team America: World Police, the insanely popular and successful musical The Book Of Mormon (which as you probably know is on its way to Melbourne – good luck getting tickets) as well as video games like South Park: The Stick Of Truth (I just finished playing this last week and holy shit it was amazing) and its upcoming sequel The Fractured but Whole, which will be released as one of the first initiatives from the reoriented South Park Digital Studios, that will SPDS begin to focus more on gaming and explorations of emerging technologies like Virtual Reality. Although I'm pretty sure Virtual Reality was the "next big thing" in like 1993. Anywho…
Let's all raise a toast to this magnificent news and remember that despite our celebrations and joy, Manbearpig is still out there… somewhere.