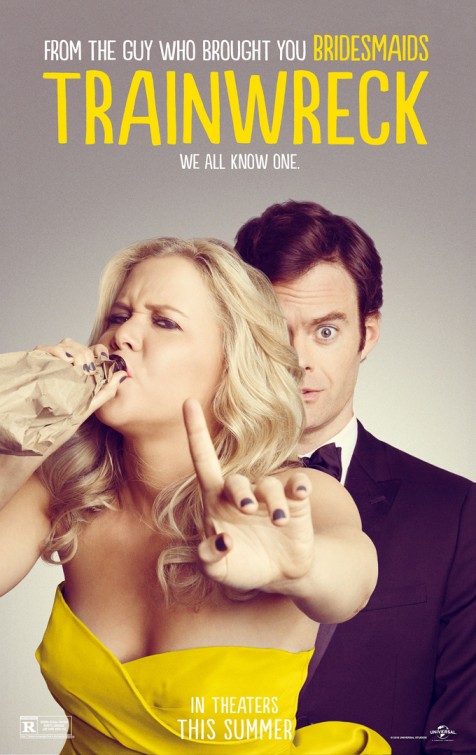 Schumer + Hader + Apatow. Where do I sign?
---
Yes, the premise sounds as appealing as a kick in the dick, and the trailer is so cheesy you wont poop for weeks, BUT I swear this is going to good.
You see, when you combine the talents of Judd Apatow (Knocked Up, Superbad, Girls etc), Amy Schumer (if you're not familiar with Inside Amy Schumer you may now excuse yourself and sit in the corner for the remainder of the class) and Bill Hader (Skeleton Twins, Saturday Night Live) you can't really lose. Schumer's brand of single girl/big city observations were always the stuff of a movie studio wet dream, so it's unsurprising to see her massive comedic talents being shifted to the big screen. The ensemble featured in this trailer (includes Tilda Swinton, Dave Attell, Brie Larson and Vanessa Bayer) are just the sticky, glacae cherry on top.
The premise is pretty predictable. Schumer is a men's magazine journalist (reeeeallly, Hollywood? There aren't any other careers out there for women at the moment?) who is sold on a lifestyle of carefree one-nighters and shameless hangovers, UNTIL she is required to write a feature on quirky sports surgeon (Hader) and then everything changes. Of course, this wouldn't be the first time that a movie with an unbelievable cast sucked to the high heavens. We all remember Idiocracy, Admission and Friends With Kids), but there's something so eternally on-point and exciting about Schumer right now that we're gonna let this one roll through to the keeper.
Consider us ENTHUSED!
Trainwreck hits Australian cinemas on July 23.