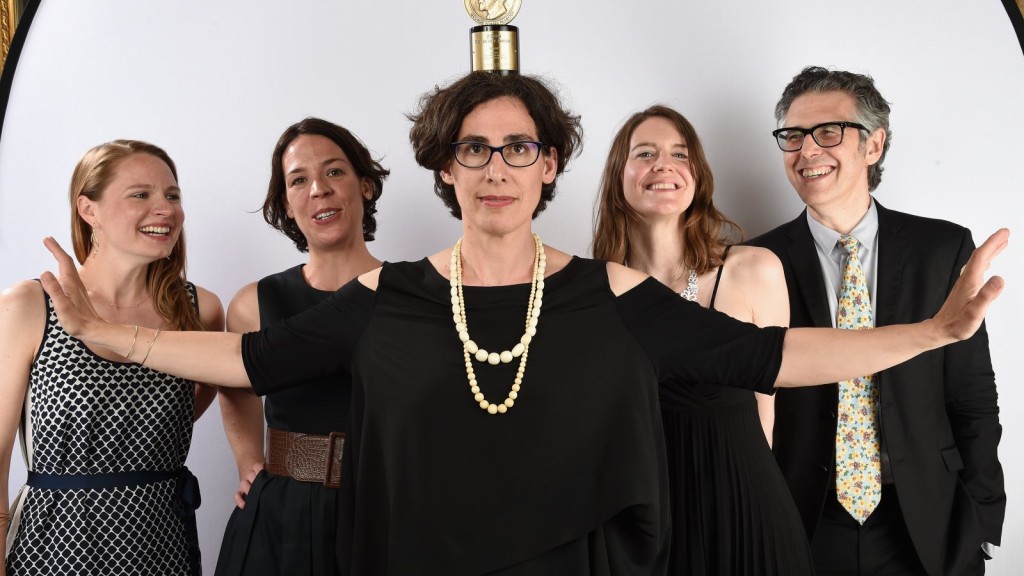 SWEET BABY JESUS CHRISTMAS MIRACLE! Serial Is Back!
---
Overnight, Serial suddenly dropped the first episode of Series 2. Like a Kris Kringle gift that is not a box of Cadbury Favourites, it was most unexpected.
After the first season of Serial broke serious podcasting ground, clocking in over 100 million downloads and challenging court rulings in a way we never though possible, the second season is being viciously imbibed by podcasters the world over as we speak. So what are we in for?
Sarah Koenig has teamed up with her usual team of crack producers (pictured) as well as Hurt Locker scribe Mark Boal to delve into the story of Bowe Bergdahl, a US soldier who has been a regular fixture in the US news cycle for some time now. The story isn't necessarily familiar to Australian audiences, though it is an intrguing one.
Basically, the US Army soldier 'walked away' from his military unit while posted in Afganistan in 2009, subsequently kidnapped by the Taliban and held captive for five years. The US eventually, controversially negotiated his release but he's now in the midst of complicated legal proceedings back home after being charged with desertion and misbehaviour before the enemy. He utlimately faces life in prison for his curious decision to leave his camp. So why did he do it?
Koenig admits that Bergdahl is an "interesting an unusual guy, not like anyone I've encountered before" and the series will feature conversations between him and screenwriter Mark Boal discussing why he walked out and what has happened since.
Sound good? Then get stuck in… right after you watch SNL's genius Serial spoof from last year…
S02E01 of Serial is available NOW and future episodes will debut weekly on Thursday nights at 10pm Australian Eastern time.