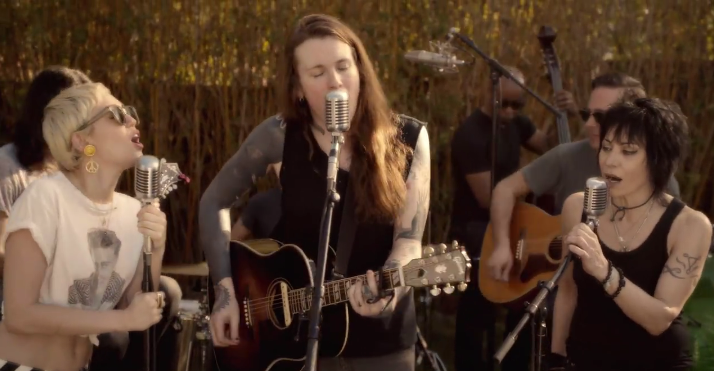 Laura Jane Grace, Miley Cyrus and Joan Jett record the 'Androgynous' cover we never knew we wanted
---
Here's a trio you don't expect to see everyday.
Against Me!'s Laura Jane Grace, rock legend Joan Jett, and pop rebel Miley Cyrus,  have teamed up for a special performance of The Replacements' classic, 'Androgynous.'
We know what you're thinking – Miley Cyrus has heard of The Replacements?
The performance was in fact the brainchild of Miley and was part of the launch of her Happy Hippie foundation, which she has set up as a way of raising funds for supporting support homeless youth, LGBT youth and other vulnerable populations.
Miley has launched a series of #backyardsessions to spread the word of The Happy Hippie, which for all intents and purposes sounds like a fabulous foundation.
You can make a donation to The Happy Hippie here.