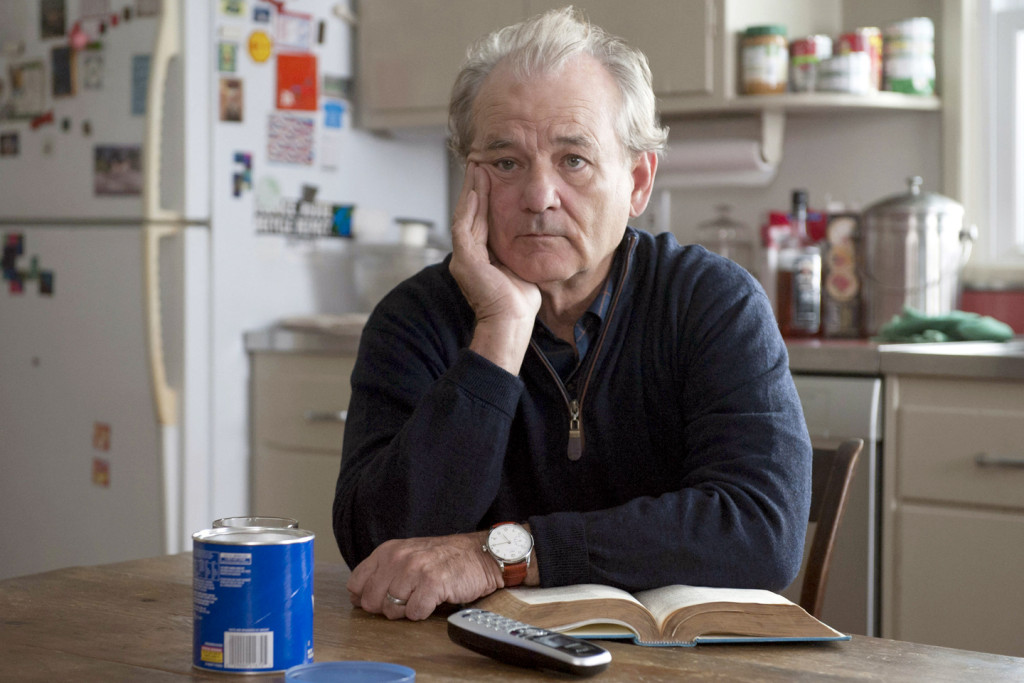 The Emmy Winners You Don't Know And Why They Won
---
So we know that Game Of Thrones cleaned up, and Veep got some key nods that it deserved. Transparent and The Daily Show did really well too (thank God), but what the fuck is Olive Kitteridge and why did American Crime beat American Horror Story? We were wondering the same thing…
Outstanding Lead Actress in a Drama Series
Viola Davis, How to Get Away With Murder

Premiering in September 2014, How To Get Away With Murder was co-created by the brains behind Grey's Anatomy, Ms Shonda Rhimes. Instead of a scandalous Emergency Room, the drama takes place in the law faculty at Middleton University. A group of overly ambitious law students and their brilliant criminal defense professor (Viola Davis) become a bit too closely involved in a murder plot. For such a distinguished  Juliard actress, Davis doesn't have many memorable roles under her belt (yet). She was the sassy  best friend in Julia Roberts' Eat Pray Love but fear not, after this Emmy's win she's locked in a key role in 2016's star studded Suicide Squad movie.
Channel 7 aired this series sporadically earlier this year so as a result you can stream some episodes at TV Catch Up via Yahoo 7. 
Outstanding Supporting Actress in a Comedy Series
Allison Janney, Mom

This CBS comedy rolled onto US television screens in 2013 but you'd be forgiven for not noticing. At first sight it appears to be incredibly tacky despite handling the relatively sensitive subject matter of drug and alcohol addiction and it's tendency to recur within family units. Janney plays Bonnie Plunkett the mother of comedically underrated Anna Faris but that's about as appealing as the show gets. Saturated in canned laughter, Janney isn't even strong enough to be it's saving grace. But evidently, she is good enough to beat out megastars like Julie Bowen (Modern Family), Kate McKinnon (Saturday Night Live), Anna Chlumsky (Veep), Jane Krakowski (Unbreakable Kimmy Schmidt) and most impressively Gaby Hoffman (Transparent) for Best Supporting Actress.
Mom airs on Australia's Channel 9. TV Catch Up Australia allows you to watch old episodes online at: http://www.tvcatchupaustralia.com/channel-9/mom
Outstanding Miniseries
Olive Kitteridge


Outstanding Lead Actor in a Miniseries or Movie


Richard Jenkins, Olive Kitteridge


Outstanding Lead Actress in a Miniseries or Movie

Frances McDormand, Olive Kitteridge


Outstanding Supporting Actor in a Miniseries or Movie

Bill Murray, Olive Kitteridge

I know what you're thinking: 'what the shit is Olive Kitteridge'!? Well, it's a 4-hour long HBO miniseries based on a 2008 Pulitzer Prize winning novel by the same name. It aired late last year in the USA and Australia got a glimpse on Showcase in January. The casting alone will be enough to pique your attention. With Frances McDormand, Richard Jenkins, Bill Murray, and Newsroom's John Gallagher Jnr the exquisite acting allows a relatively simple premise room to breathe. That premise being, the life of a well-to-do retired school teacher in Maine who struggles constantly with mental health issues including depression, jealousy and bereavement and all the friction that creates in her various relationships.
It probably will take little more than a two minute trailer to convince you to track this down.
You can purchase Olive Kitteridge in full  for just $10 on Google Play or iTunes.  
Outstanding Supporting Actress in a Miniseries or Movie
Regina King, American Crime
This ABC miniseries was created by Twelve Years A Slave writer John Ridley  and stars Felicity Huffman and Timothy Hutton. The first season, which premiered in March this year, follows the brutal aftermath of a Californian murder in which a war veteran is killed during a home invasion. It's not as gory as you might believe and instead uses crime as a medium through which to explore the intricacies of the American legal system and each nuance's effect on both victims and suspects of violent crimes. The series is so well loved that it received TEN Emmy nominations but muhc-loved Regina King was the only one to take one home for her portrayal of the sister of a drug addict member of the Nation of Islam who is accused of murder.
There is currently nowhere to legally watch American Crime in Australia so it is our duty to inform you that the series is available in full on EZTV.