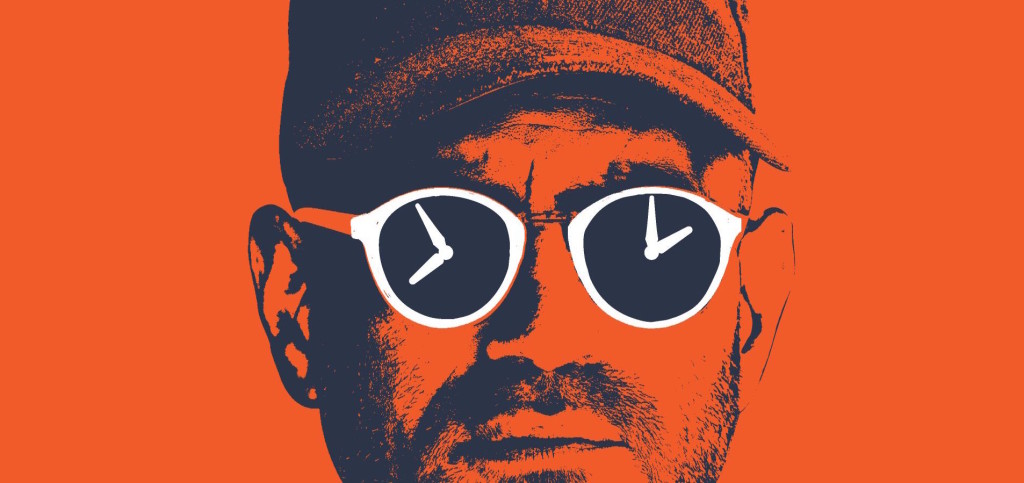 The Year In Podcasts
---
Best New Podcast: Draw – Heavyweight and Revisionist History
Both Jonathan Goldstein and Malcolm Gladwell had faithful fanbases before the release of their respective new shows this year, but they've both grown those bases immeasurably thanks to two of the best new series of 2016, both coincidentally focused on re-examining critical moments of the past.
Goldstein, the former host of the wonderfully wacky and creative Wiretap, relocated from his former city of muse in Montreal to start a new life with a new wife in New York (he often references this in the podcast), and with that move came a new podcast that helped friends, family and himself revisit crucial moments in their past, exploring how those moments influenced the trajectory of their future and how they continue to influence their lives today. The opening episode, 'Buzz', focused on Goldstein's father's relationship with his estranged brother, was a heart-warming opener. But it was the follow up episode, 'Gregor' that cemented the show as a classic, with one of the great podcasts episodes of 2016. Gregor, who was another recurring 'character' in Wiretap, 20 years ago lent some CDs to a musician friend. The CDs were a collection of recordings of southern songs that said friend went on to sample and remix into his own music. That friend was Moby, and those songs ended up being the main hooks of his world-beating mega-seller album, Play. Now, Gregor would like some recognition. But mostly, he just wants his CDs back. And with the help of Goldstein, they track down the techno legend and recover much more than they bargained for.
Gladwell on the other hand is the author and journalist that for years has been breaking down the complexities of the world and serving them up in easily digestible platters. In his debut podcast series, he revisits strange and perplexing moments in history, and uses them to make sense of the greater world at large. His history of the Leonard Cohen classic 'Hallelujah' served to be particularly poignant in retrospect in the aftermath of the great Canadian's recent passing, but it was already a thrillingly interesting exploration of not only that songs rich history, but also the fascinating difference between the approaches of artists – burst of creativity versus meticulous refinement.
Listen to Revisionist History – 'Hallelujah'
Already Sorely Missed: The Thrilling Adventure Hour – Beyond Belief
The Thrilling Adventure Hour's audience was always loyally followed by a cult of fans of the staged production and podcast in the style of old time radio that was held monthly at Largo, the Los Angeles nightclub that has become the famous home of alt-comedy and music. And unfortunately it seems that when your show is a cult hit it can only continue so long, with the show's final performances being staged this year.
Although there were several shows that revolved around the TAH stage, it was undeniable that the best and most popular of those was Beyond Belief – hinged on the performances of the enchanting pairing of Paul F. Tompkins and Paget Brewster playing Frank and Sadie Doyle, a pair of fast-talking married mediums. Although this pair of high-society types would rather enjoy martinis (or any other hard liquor on offer) and each other's company, Frank and Sadie usually ended up solving paranormal mysteries – even as they tried their best to avoid them.
As well as Tompkins and Brewster, the series featured a rotating cast of high profile Hollywood stars playing cameo roles as swamp monsters, vampires, skeletons, ghost, ghouls and more.
Best episode: Thomas Lennon (The State, Reno 911) making an appearance in an episode this year as the dame plagued Pterodactyl Jones was packed with so many genuine laugh out loud moments that it wells your eyes with both tears of joy and laughter to know that the show has come to an end.
Best Series (That You Unfortunately Had To Pay For): The Mysterious Secrets Of Uncle Bertie's Botanarium
Jermaine Clement is responsible for or been a major part of some of the most hilarious and endearing comedy projects of the last decade. And his first foray into podcasting ranks as highly as anything in his portfolio. The quirky tale of the botanist Lord Joseph Banks (played by Clement), an insufferably arrogant and cruel snob, leading an expedition to  find a plant known to be the very source of pleasure in the world, it's a surreal and very, very funny radio serial that features some of not only the most beautiful sound design in podcasting in 2016, but some of the most beautiful original music. With season one down, I can't wait for the story to continue with season two next year.
You can listen to the debut episode below, but you'll have to sign up to the Howl App Premium subscription to access the rest.

Best Live Comedy Podcast: Comedy Bang! Bang! 'Boston Show 2′
Improv comedy's premiere show embarked on a massive series of live shows in 2016, including all the way down to Australia (I attended the infamous standing Metro Theatre performance) and the UK, as well as a sweeping tour of the US and Canada. Although there were many, many of these shows that are more than worth your time listening to, it was the Boston Show 2 that completely destroyed with Neil Campbell as The Time Kepper delivering the performance of his life.
You'll again need the Howl Premium app to access the show.

Best Comedy Podcast Episode: Comedy Bang! Bang! – 'Episode #463 – Holiday Spectacular Episode'
The final full ep of CBB in 2016 might be their greatest holiday spectacular ever. Almost three hours long, I can honestly say I've listened to it three times – each time just as funny as the last. Featuring the show's intrepid host Scott Aukerman and a HUGE cameo cast including future CBB host Jason Mantzoukas, intern Gino Lambardo, John Lennon of The Beatles, The Smooth Criminal, The Time Keeper, Gary Urbansky and his brother Ron, Frosty the Snowman and many more, barely a moment in it's many, many minutes goes without a laughing moment. A rare, rare feat, even for CBB.

Best Comedy Series: My Dad Wrote A Porno
My Dad Wrote A Porno entered its second season in 2016 and in the process cemented its position as the world's funniest and simultaneously most awkward podcast. For the uninitiated – trio of friends James Cooper, Alice Levine and Jamie Morton spend each episode dissecting, critiquing and squirming the chapters of the Belinda Blinked, an erotic novel penned by Morton's father, who writes under the pen name Rocky Flintstone with very little literary ability or awareness of general sexuality.
The podcast has become a huge international success, attracting celebrity fans (an entire episode this year featured the trio discussing the show with Elijah Wood), and implementing the release of Belinda Blinked as an actual hard back book, rather than its original e-book release.
Season 2 traced Belinda Blumenthal's adventures in the sequel to the original, and with the popularity of the podcast continuing to grow, it's expected that Rocky will be penning many, many more adventures for Belinda in the future.
Best Episode: it's best to get started in the beginning and work your way through them all. It'll be a horny breeze.

Best Episode Of WTF: Episode #706 – Sturgill Simpson / John C Reilly
It's not really a debate on whether or not WTF ranks in the best podcasts of the year anymore. For most people it's a staple of their listening diet. But certain episodes do stand out above the rest and with the recent surprise nomination for Sturgill Simpson for Grammy Album of the Year, his in depth chat with WTF's Marc Maron is wonderfully revealing and offers a lot of insight into the colourful history of Simpson's life, which in many ways has found it's way into the lyrics and music of A Sailor's Guide to Earth, the sprawling country prog record that has officially put him on the map.
You'll need the Howl Premium App to access the episode.

Biggest flop: Bowraville
Bowraville was touted as Australia's answer to Serial, but it fell way, way short of the true crime champion of the pod world. Although its reporting has had some interesting real world ramifications for the court cases surrounding horrific serial killings that occurred in the tiny NSW town two decades ago, Dan Box's story telling leaves a lot to be desired. His prominent use of hearsay and his blunt targeting of the main suspect feels like a vendetta and is more in line with the approach of tabloid news in this country, rather than the subtle, more nuanced exploration of better true crime podcasts.

Lost Its Way: Radiolab
Radiolab was one of the pillars of the podcasting world. At it's peak it provided us with fascinating explorations of the scientific elements of everything from sleep to space, it delivered tangible anecdotes to explain the most extreme complexities of the cosmos. Today the podcast has morphed into a story-telling show, more in line with the likes of This American Life and Snap Judgment, often with stories very loosely connected to the scientific basis upon which it was founded. This year, however, did see the show's co-host Jad Abumrad take an extended break. Hopefully when he returns in the new year to the show it will be with a renewed focus on what made the show great in the first place.

Can't Believe It Got Cancelled: Mystery Show
When my brother showed me the below Facebook post from Mystery Show's host Starlee Kine, I was crushed.
Mystery Show emerged as the best new podcast of last year, and Kine and her Gimlet network were championed around the world because of it. I nominated it as "Your new essential podcast" upon its debut. Its brutal axing still feels unbelievable, considering how striking and popular the show was. Kine offered this note on the axing below:
And Gimlet's head honcho Alex Blumberg offered this unsatisfying response on the network:
It seems a satisfying reason for the show's cancellation will continue to allude fans, but fingers crossed it will return on a new network in the new year.

Needs To Return In 2017: Rum, Rebels & Ratbags
The ABC's First Run series of podcasts was a great success when it debuted last year. Science Vs has been picked up as a full time series by the aforementioned Gimlet media group. Unfortunately, the brilliant alt-history podcast Rum, Rebels & Ratbags show has stalled from proceeding further, which is a great shame. It provided some truly fascinating history lessons from Australia's past – a history many of us take for granted – and revealed fascinating details of our past that are often skimmed over in the history classes we slept through in school. I'd go as far as to say that as much as it's entertaining and amusing, the show's content is actually really important, and could offer a gateway to a new generation of history buffs in this country and abroad. Hopefully the ABC will reignite it sometime soon.
Best episode: Joseph Banks wasn't just a botanist that sailed with Captain Cook – he was a rockstar. Find out more about this famous and powerful guy in one of the most enlightening RR&Rs below.

Best Twist: Love + Radio – 'A Girl Of Ivory'
Love + Radio has always explored the niches and fetishes on the outskirts of society, culture and love. In 'A Girl Of Ivory' the show delivered an episode of it's philosophy and theme in a pure, concentrated form. It not only explored the complications of people existing in a thrupple relationship, it delivered a major twist by revealing that those in the thrupple were far from what they seemed, and did so in a brilliantly creative and unexpected way.

Best Podcast To Change The Way You Listen To Music – Song Exploder
I feel the appeal of Song Exploder is that it operates like a classy documentary, rather than a traditional interview style show. Apart from host Hrishikesh Hirway's softly spoken intros, he never features in the actual meat of the program, instead allowing the songwriters and producers behind great songs and music to explain how they concocted their hit music in their own words. The result is a revealing and illuminating dissection of the creation of some of the best music in modern times.
Although many of the episodes feature prominent artists speaking about recent singles, it's the episodes that feature classic songs that have the most appeal. Case in point, MGMT's 'Time To Pretend.' Anyone alive in 2008 will be well versed in the brilliance of their debut album Oracular Spectacular, spearheaded by 'Time To Pretend,' and in this episode of Song Exploder, the duo of Benjamin Goldwasser and Andrew VanWyngarden explain the evolution of the song and the secrets behind its sonic appeal – including a cheeky nod to ABBA you may have never heard before.
Most Beautifully Told Stories Of History: The Memory Palace
If there's a podcast that I often champion as the most underrated and under-valued online, it's The Memory Palace. Nate Dimeo's thoughtful and gentle portrayals of forgotten yet poignant moments in history never fails to be fascinating or eye-opening. He's long been a proponent of the forgotten women of history and this year saw him piece together several episodes championing the stories of some of the most courageous and sadly ignored female adventurers, athletes, activists and artists.
Three of this year's best episodes featuring important female figures are below:
http://thememorypalace.us/2016/12/promise/
http://thememorypalace.us/2016/07/natural-habitat/
http://thememorypalace.us/2016/07/local-channels/
Best New True Crime Podcast – Crimetown
In podcast currency, true crime is 24 carat gold. Serial Season 1 still stands as one of the most enduring and popular series of all time, and acted as a gateway into the medium for a lot of new fans. But in the following years, true crime podcasts have become a dime a dozen. Some are straight up, no nonsense facts with little fanfare (Case Files), some are comedy shows with very loose grasp of facts that are no less super entertaining (My Favourite Murder). Gimlet launched their own crime series this year, with a little bit of a different flare in Crimetown. Created by the people behind the edge of your seat TV dcou-series The Jinx, Crimetown focuses on cities that have been ravaged by organised crime so completely, that the fabric and the structure of the city relies upon it. Season one has focused on the little known hot spot of Providence, Rhode Island. But as the show quickly establishes, the small city is fascinatingly entrenched with the world of organised crime, all the way to its mayor – one of the pivotal characters in the series. It's only half way through season one, so now is a great time to jump in.

Best Established True Crime Podcast – Criminal

While there's a lot of new competition on the market, Criminal still stands as the most beautifully crafted and most compelling of all the true crime podcasts out there. Phoebe Judge's reassuring tutor voice is comforting as it guides you through some truly disturbing true tales of all aspects of criminal life – from the perpetrators to the victims. It continues to go from strength to strength, and finds great range thanks to the broad theme of its genre, but manages to tell complete and in-depth stories with each new episode.
Episode 51 this season was particularly brutal, not because of the crime involved, but because it was perpetrated
THE BEST PODCAST OF 2016: Reply All