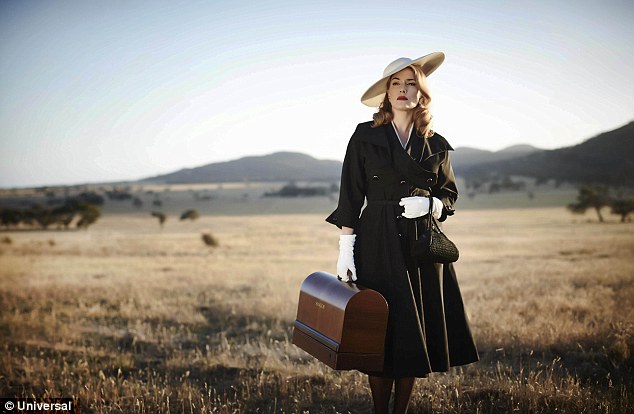 Watch Kate Winslet Attempt an Aussie Accent in 'The Dressmaker' Trailer
---
Not going to lie, it's also quite nice to watch Liam Hemsworth… doesn't really matter what he's attempting.
Some detractors may find it disheartening that overseas actors are increasingly employed to draw interest to Australian cinema. In the instance of The Dressmaker, it feels irrelevant to argue about where she hails from because we'd watch just about anything with Kate Winslet in it, Australian or not. The Dressmaker is adapted from Rosalie Ham's novel and shares the story of a woman trained in French dressmaking returning to her home town in Australia to breathe life into the otherwise dull dust bowl populated by simpletons and bogans. It sounds like a story born of RSL legend, doesn't it?
Winslet's accent sounds pretty spot on. She is, afterall, well practised in our uniquely munted dialect after her role in Jane Campion's Holy Smoke!  There's something about the way that everyone really struggles to grasp the word 'about'.  It unravels even the finest actors attempting an Aussie accent. We're looking at you Robert Downey Jr.
The film also stars many of our undeniable local talents including Judy Davis and Hugo Weaving with the latter enjoying his second dip into the dress up box after his historic role in Priscilla Queen Of The Desert. 
The Dressmaker will be released on October 22 in Australia via Universal Pictures. More info here.