Bob's Burgers is getting its own comic book
---
The best show on TV is now becoming a series of comics.
What's that? You disagree with the fact that the sparkling dialogue and avalanche of gags that feature in every episode of the Belcher family's adventures triumphantly and easily make it the best thing on the TV at the moment?!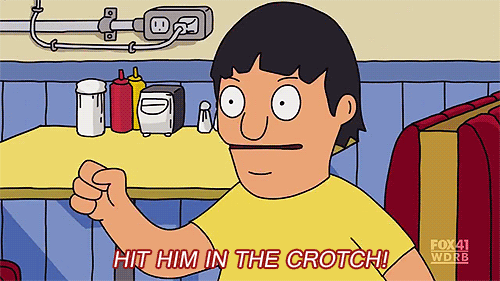 New Jersey comic book publisher, Dynamite Entertainment, made the announcement this week that after producing a successful five-part mini-series of comics based on the hit animated series in 2014, they'd partnered with Twentieth Century Fox Consumer Products and a creative team assembled from the actual television show producers and animators to create a full run of books.
Mike Olsen, one of the contributing writers for the Bob's Burgers comic book series, was quoted by Dynamite as saying the comics allow the creative minds behind Bob's Burgers to pursue story-lines they wouldn't normally get to.
"Bringing Bob's Burgers to the comic book medium is a lot of fun, because it allows us to tell stories that we wouldn't normally do on the TV show and it allows our artists to illustrate them in equally unique styles."
Meanwhile, Loren Bouchard, the creator of Bob's Burgers, also said that although the comics will be an extension of the TV series, they are going to remain loyal to the spirit of the original.
"We want the comic to appeal to fans of the show, and to that end, we strive to protect the tone, the heart, and most importantly, the characters, just as fiercely as we do when we're working on the TV show. If you enjoy the show and you don't enjoy the comic book, then we owe you a comic book, or at least an apology."
Bob's Burgers #1 is set for release in July.