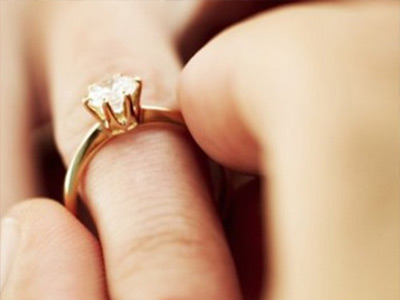 ABC Radio explores gay marriage without the politics
---
I'm going to go ahead and assume that if you're reading a pop culture blog called Blerg, you're a pretty progressive kind of dude and agree that marriage equality finally happening in Australia is simply a matter of time.
And as the wheels of progress start to slowly grind and turn and finally build some momentum, a lot of people are going to have to come to grips with the fact that their LGBTI friends, relatives, coworkers, acquaintances etc are going to have the same opportunities used and abused by us breeders for centuries/terrible reality TV shows.
ABC Radio producer, Laura McAuliffe, has just put together this beautiful little piece about her recent engagement – to a woman – and all of the confusion, hilarity and sincere happiness that has followed in tow.
Although any conversation about marriage equality is inherently political in the current climate of debate over when it will finally go ahead, McAuliffe's piece takes on an endearingly fresh perspective in that it tries to tackle the topic by focusing on the love, not the politics, of getting engaged to her favourite person on Earth, as well as dispel some popular misconceptions/stereotypes around getting engaged to a partner of the same sex.
It's funny, sweet, clever, relatable, and really focuses on what marriage equality is all about – everyone getting their chance to express their love equally.
Stream the piece below – and a huge congratulations to you and your partner Laura.