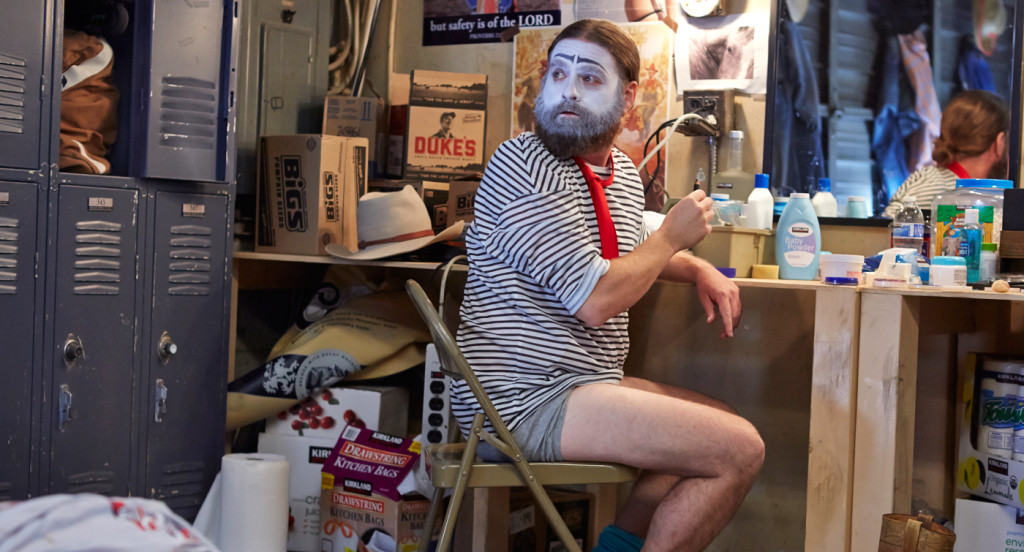 C.K + Galifianakis Deliver Your New Favourite Dark Comedy: Baskets
---
FX announced last year that although Louis CK's heavily decorated and highly unconventional TV series Louis would return for one last season, it would not do so until CK was well and truly ready to tackle it. So CK has embarked upon the first project under FX Production's agreement with his company Pig Newton in which CK will guide other creatives as they get their new projects off the ground.
Created by CK, Zach Galiafinakis and Jonathan Krisel, Baskets is about a flailing amateur clown who drops out of clown college in Paris and returns to California to tackle his dream a little closer to home. This fledgling series is only one episode deep but you can already see CK's signature dark humour scribbled all over it. From the impressive attention to cinematic detail to the miserable every day existence portrayed with such surreal romanticism and sharp satire. You need not mourn the absence of Louis in your television schedule this year because Baskets will scratch all those oddball itches for you.
Galifianakis is going to be heavily praised for this role, too. We can already see Emmy nominations in his future. His acting chops – too often stifled by shitty movies like The Hangover– look destined to get a solid workout alongside other perfectly cast characters such as comedienne Martha Kelly as Martha Brooks and Louie Anderson awkwardly plonked into the storyline as Galifianakis' mother.
We're not the only ones that seem to rate Baskets. The series pilot was the most-watched comedy premiere on basic cable in more than 18 months, according to Variety. Check out the trailer and see what you think.
Baskets airs on Tuesdays in Australia via the Comedy Channel.