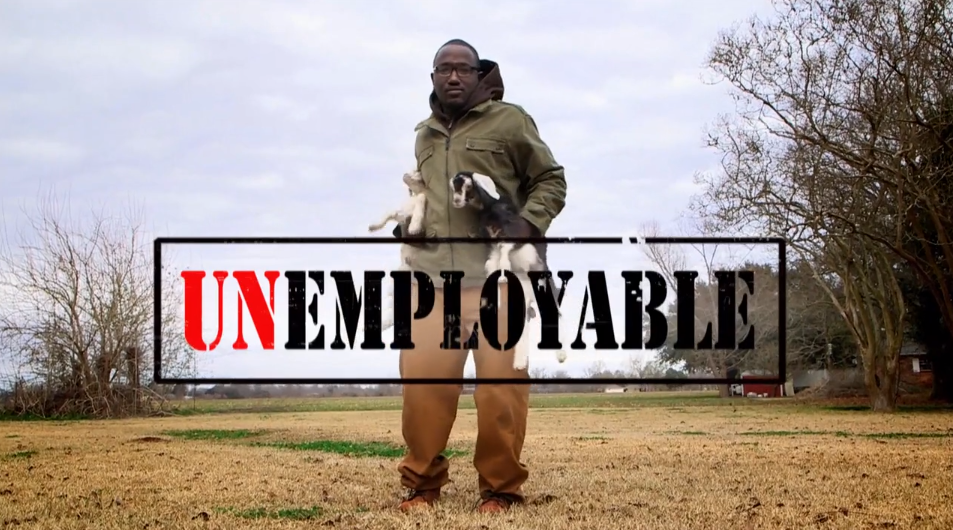 Watch Hannibal Buress' failed TV pilot for 'Unemployable'
---
Comedy Central has definitely been one of the greatest producers of TV comedy in the last decade and a half.
From flagship series like The Daily Show through to rising recent hits like Broad City, and even quiz shows like @ Midnight, the US cable network has been responsible for some of the most eclectic and hilarious series of the modern era.
But someone at Comedy Central needs to get fucking fired for not picking up Hannibal Buress' series Unemployable.
Buress, one of the funniest comedians in operation right now, and co-star of the aforementioned Broad City, as well as the equally amazing Eric Andre Show, has just released the pilot episode of Unemployable online after the series was apparently dumped.
"We did a pilot last year for Comedy Central that didn't get picked up," Buress announced on his Facebook page earlier today.
"To be fair, I did announce that they picked it up when they hadn't. It's me doing different jobs and then talking about them onstage. Not the most original concept but we had some fun with it."
He's right, it's not exactly an original concept, but that doesn't stop it from being friggin' hilarious.
The pilot sees Hannibal take on jobs at a goat farm and as a chef, both with equally disastrous results – mostly because Buress doesn't give a fuck either way.
The show essentially hinges on his lazy attitude and general contempt for taking anything seriously, which sounds awful, but he somehow has a knack for being so charming at all times, that you forgive him even when he's being a dick / inappropriately hitting on young customers.
Watch the full pilot below, and send your complaints to Comedy Central here.
UNEMPLOYABLE – Hannibal Buress from Hannibal Buress on Vimeo.