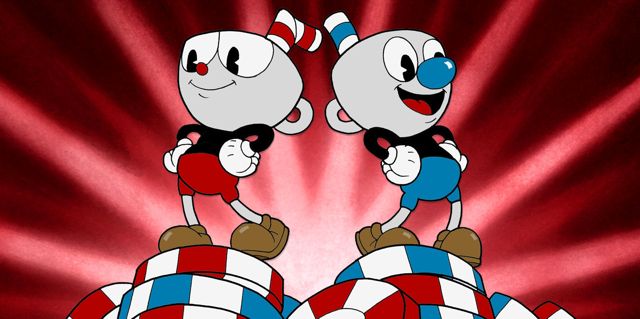 Cuphead leads the charge of originality this E3
---
From augmented reality glasses to massive titles like Fallout 4, it was clear from the get go that this years E3 wasn't messing around.
It's definitely an incredible time to be a gamer but after seeing so many amazing new games with futuristic graphics and insane concepts I was finding it pretty hard to get excited about crazy robot dinosaurs, epic space battles or sword fighting warriors.
Enter Cuphead and Mugman – protagonists of studio MDHR's debut title Cuphead: Don't Deal with the Devil, the best game of E3 2015.
Brightly coloured and painstakingly hand animated Cuphead was totally unique in this year's line-up. Where most games strived for realism, Cuphead is right out of the 1930's. Brought to life with traditional cel animation techniques Cuphead takes clear inspiration from godlike cartoonist Max Fleischer, resulting in a world as cheerful as Pop-Eye, as surreal as Felix the Cat and with the jazzy soundtrack to boot.
But don't be fooled! As pleasant as Cuphead looks and sounds, it's impossibly hard! Players will engage in a series of nail-biting boss fights against comical pirates, old-timey boxing frogs or giant psychic vegetables and it'll take everything you've got just to stay alive.
I for one am ready to take up the challenge but with release scheduled for 2016 it's going to be a long time before these crockery-headed scamps vanquish anyone.
While nothing this year managed to cast a shadow over the near perfect Cuphead EA's Unravel deserves an honourable mention. As another standout game that flew under a lot of radars this melancholic yarn themed platformer was one of this years biggest surprises.
Reminiscent of Journey the games voiceless hero will venture into the backyard and beyond to reunite with a long-lost family.
Words: Guy Aldous