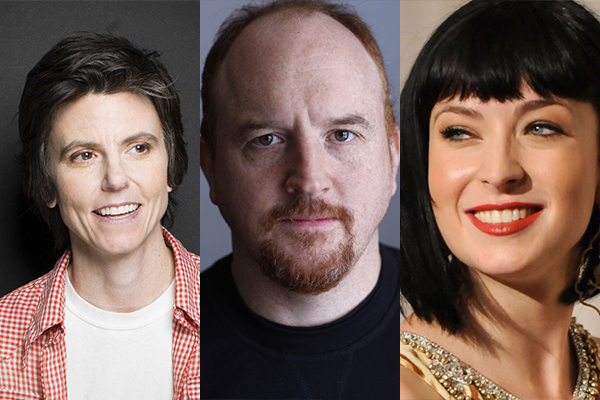 DROP EVERYTHING – Tig Notaro, Louis C.K. and Diablo Cody are making a new TV show
---
That's it. All entertainment news here on out is totally meaningless. We might as well just sit around twiddling our thumbs until this project gets green lit.
Because yes, Tig Notaro, Louis C.K. and Diablo Cody are working on a pilot together.
According to The Hollywood Reporter, the show will be a semi-autobiographical comedy written by Notaro and Cody, that will be executive produced by Louis C.K. alongside both Notaro and Cody.
The as-of-yet untitled series apparently started out as a script deal for FX (home to Louie), but has since been picked up by Amazon.
Can we get Amazon down here? How do we get Amazon down here? SOMEBODY GET AMAZON DOWN HERE!
The tag line for the show is: "Tig Notaro has just recovered from an abdominal disease that has left her gaunt, wasted, exhausted and pretty much stripped of everything except her finely honed sense of the absurd. Abruptly summoned home to Pass Christian, Miss., to take her ailing mother off life support, Tig finds herself dealing with her clingy girlfriend, her dysfunctional Gulf Coast family and the loss of the one person who held everything together."
So yeah – seems pretty autobiographical. Will be interesting to see how they generate the LOLs out of so much good times.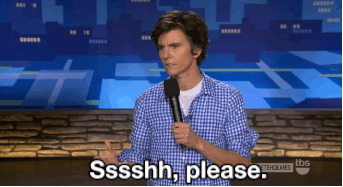 Oh, sorry Tig.
Anyways, I don't want to go as far as to call it a sure thing but… fuck it – it's a sure thing.
The announcement also follows closely in the footsteps of the release of TIG, the new Netflix documentary about the incredible 12 months in Notaro's life after she performed one of the most infamous stand up routines in history.
We highly recommend it: