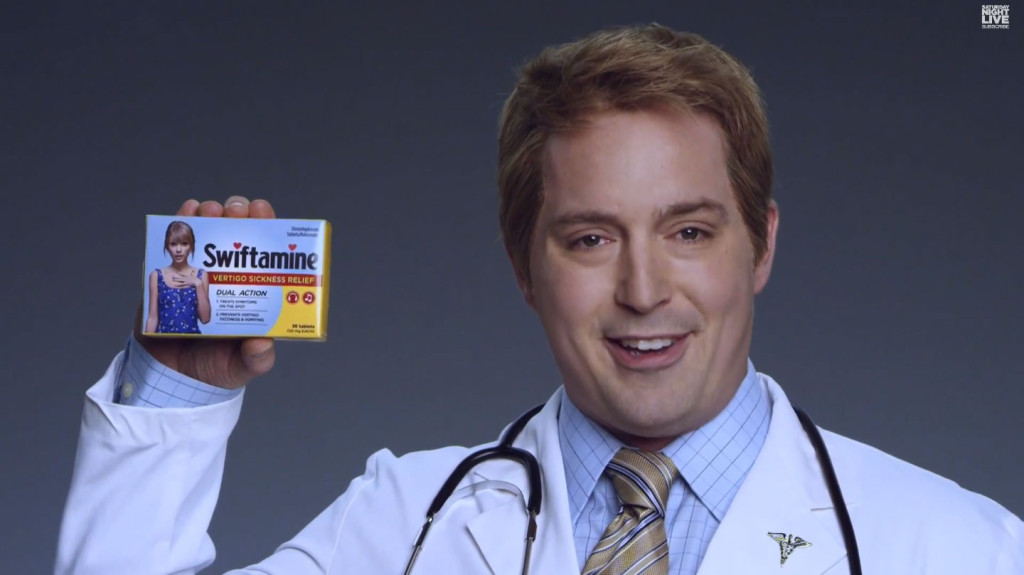 Friday Fresh Four: The best of SNL Season 40
---
Saturday Night Live wraps up Season 40 this weekend.
It's been a big one for the long-running series, as they celebrated their 40th year of being one of the most untouchable institutions in showbiz. Did you catch the entire season? If not, don't worry. Our Friday Fresh Four has selected the top four most hilarious moments from this season. How good is the internet?
1) Matthew McConaughey for Lincoln – Jim Carrey 
We haven't seen the original Lincoln car commercial that they're poking fun at but this may as well be the perfect Rust Cole impersonation. In fact we haven't seen an impersonation this spot on since Kate McKinnon did her Beiber bit (unavailable in our territory). Carrey's hosting job in October last year was one of the season's best. The man is still hilarious and don't let ANYONE tell you otherwise.
2) Hobbit Office- Martin Freeman  
Fans of Lord Of The Rings and/or The Office (specifically the original UK version) will appreciate Martin Freeman's tip of the hat to his appearance in both by combining them in this dry, dreadfully funny skit. Bobby Moynihan nails the Gervais impersonation too.
3) Swiftamine – SNL Digital Short featuring Chris Rock
These digital shorts are fast becoming one of the most reliable, funny features of Saturday Night Live. They sometimes make us wonder why they insist on sticking so staunchly to the live format (I know, I know, it's the entire point of the show). This one goes out to anyone who's accidentally found themselves in love with Taylor Swift (ie. all of us).
4) Fault In Our Stars- Sarah Silverman
As the world was in the grips of the Ebola crisis, Sarah Silverman nailed her hosting duties with this excellent teen romcom spoof with Tarran Killam. In classic Silverman style it was cute and not at all PC. Perfect.
SNL's final episode of Season 40, starring Louie CK and Rihanna airs this Saturday night (May 16). Catch it on Comedy Central in Australia.