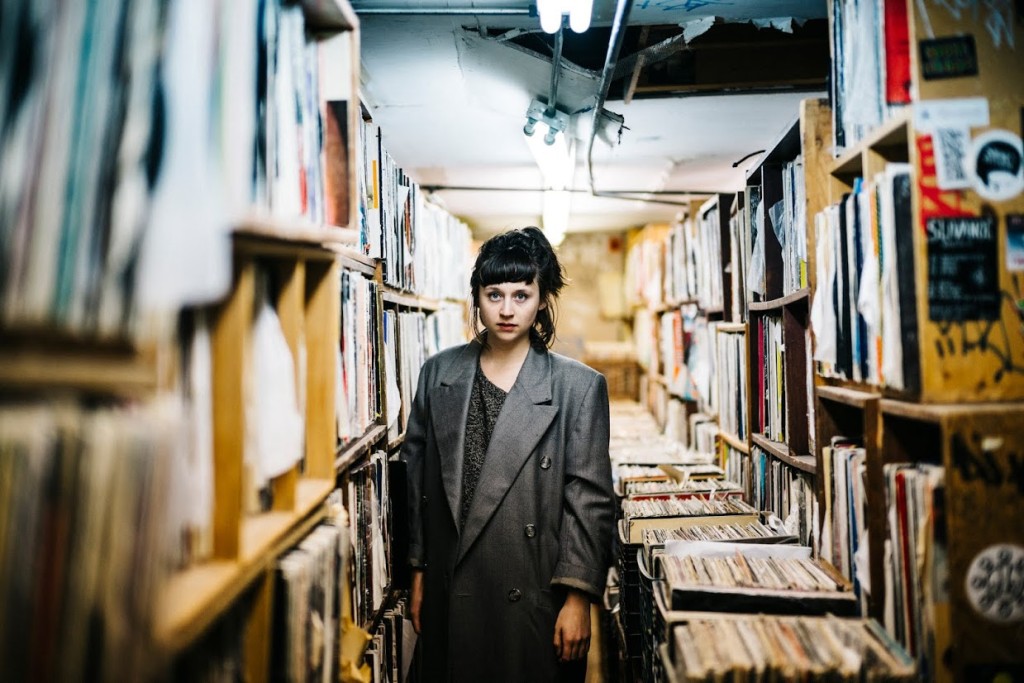 Waxahatchee is coming to Oz so we made a mixtape to celebrate
---
I pretty much don't listen to anything that isn't a female fronted rock band at the moment.
And why the fuck would I? There is a staggering scope and scale of girl groups tearing down the crumbly walls behind the facade that rock and roll is a man's world, and they're doing it in a way that is much more electrifying than anything the boys could produce.
Grizzly post punk outfits, commercial indie rock darlings, big riff busting blues rockers, hard core ear exploders, experimental two piece melody makers – the wave of music being made by women is to heavy and to hard to be ignored anymore and it's only a matter of time before it comes crashing down upon us and drowns us all in its glory.
One of the loudest amps broadcasting the power of female rock acts has been the city of Philadelphia, a city whose music scene as a whole has been severely underrated for its contribution to rock and punk music over the last half a decade – believe me when I tell you the buck doesn't simply stop with Kurt Vile and the War On Drugs.
Case in point, Katie Crutchfield. Crutchfield, who now resides in Brooklyn and is most famous for her musical incarnation as Waxahatchee, found her musical footing in the DIY punk school grounds of Philly, and now serves as both a champion of the city, and a mother figure to acts that have ignited from the trail she blazed.
Now Waxahatchee is headed to our shores for a criminally small run of shows off the back of her most recent record, the phenomenal Ivy Tripp, and will perform at the intimate settings of Newtown Social Club in Sydney and the Toff In Town in Melbourne in July.
To celebrate this fantastic announcement that will hopefully encourage a flood of other female led rock outfits to  make the infamously long trek to our humble land, I thought I'd share some of the music that is burning brightly in my heart with this girl rock digital mix tape. I guarantee you'll listen to at least one band in this list that will start a fire in you as well.
You can buy your tickets for Waxahatchee's impending invasion of Australia over at Handsome Tours.
Waxahatchee (Brooklyn)
Cayetana (Philadelphia)
Dilly Dally (Toronto)
Perfect Pussy (Syracuse)
Sheer Mag (Philadelphia)
Miss Destiny (Melbourne)
Bully (Nashville)
Chumped (Brooklyn)
Little Big League (Philadelphia)
Joanna Gruesome (Cardiff)
Mere Women (Sydney)
Girl Pool (Philadelphia)
Bloods (Sydney)
Chastity Belt (Walla Walla)

Hop Along (Philadelphia)
Priests (Washington DC)
White Lung (Vancouver)
Cherry Glazerr (LA)
Speedy Ortiz (Massachusetts)
Hinds (Madrid)