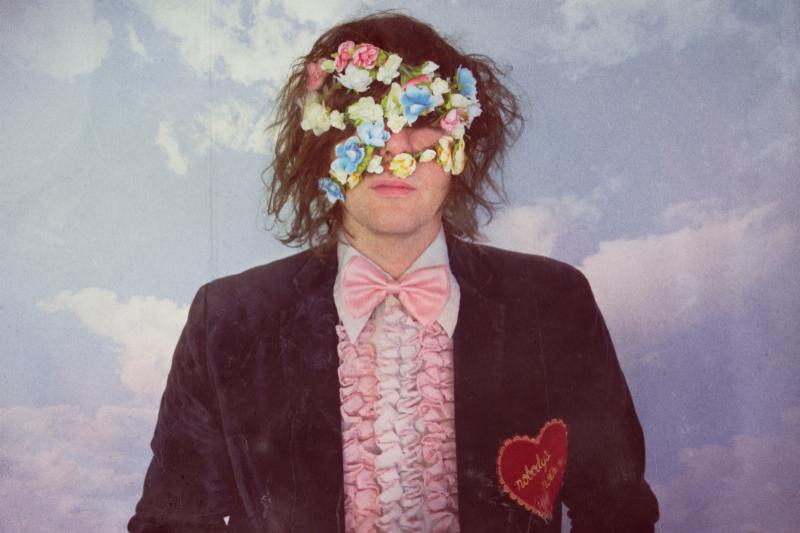 Netflix & Chill: Beach Slang
---
Philadelphia rockers Beach Slang don't just wear their influences on their puffy and ruffled sleeves, they let them flow through every aspect of their music.
Frontman James Alex has forged a reputation for not only being a true gentleman in the modern rock scene, but a brilliant cypher for a lifetime of consuming pop culture and some of the best music of the last five decades, and filtering the most valuable of elements to the surface through the medium of his band's anthemic punk rock.
With the band poised to release a new "quiet Slang" We Were Babies & We Were Dirtbags EP  tomorrow, featuring Alex reimagining two of his own songs and and two classics (Big Star's 'Thirteen' and The Replacements' 'Androgynous') into acoustic and piano driven ballads, we spoke to the enigmatic singer/songwriter about some of his all-time favourite pop culture picks and, as you'll read, he reveals they continue to influence his art even today.
Fast Times At Ridgemont High
It was sort of the ultimate coming of age film, I suppose. And I liked the ideal that regardless of who you were there was some relatable character in there, you know? I mean we all sort of loved Spicoli, so with my gang of friends that movie has always been a sort of guiding light, which I suppose explains a lot about me and my friends.
It's Always Sunny In Philadelphia
My favourite TV show, not simply because I'm from Philadelphia but because of its irreverent, politically incorrect comedy – all the while sort of pointing the finger and having these sort of political and cultural overtones and dialogue, in a way. Their doing it in a self-deprecating way, you know. Something about that I dig.
Charles Bukowski novels
Charles Bukowski is my favourite writer in forever and will always continue to be. There's just something about that gutter poetry thing. That sort of broken dreamer thing I've always related to.
The Perks Of Being A Wallflower by Stephen Chbosky
My favourite book. It plays off the stuff I really do and film, I think I've always looked at people trying to find where they belong in the world and what are we made of and the challenges of being young and lost. It's that thing that we never really shake off. We just get old and lost. I think that book really framed it beautifully for me.
John Hughes movies
The holy trinity from that guy being Breakfast Club, 16 Candles and Pretty In Pink. Even now when I write songs I really sit down just thinking to myself, make believing I'm scoring a John Hughes film.
Trouble Boys by Bob Mehr
The Replacements are my favourite band in the world, so I'm going to love a book that digs so deeply into them. Bob, I've got to meet him and know him as a friend, and he's just an incredible guy – incredibly charismatic and I've got to know him. If you're going to write a book about a band, you write a book about a band and he just absolutely did that. Not only do I have two copies of it, I just bought the thing where I can listen to it too when I'm riding around on tour because I tend to get headaches when I'm trying to read on tour. I'm just digesting the thing, redigesting it, digesting it again – I really can't put the thing down, it's such an incredible read. It's bigger than a book about a band, although it is a perfect book about a band. It just say a lot about scraping through life.
Beach Slang's new EP We Were Babies & We Were Dirtbags is out October 20.