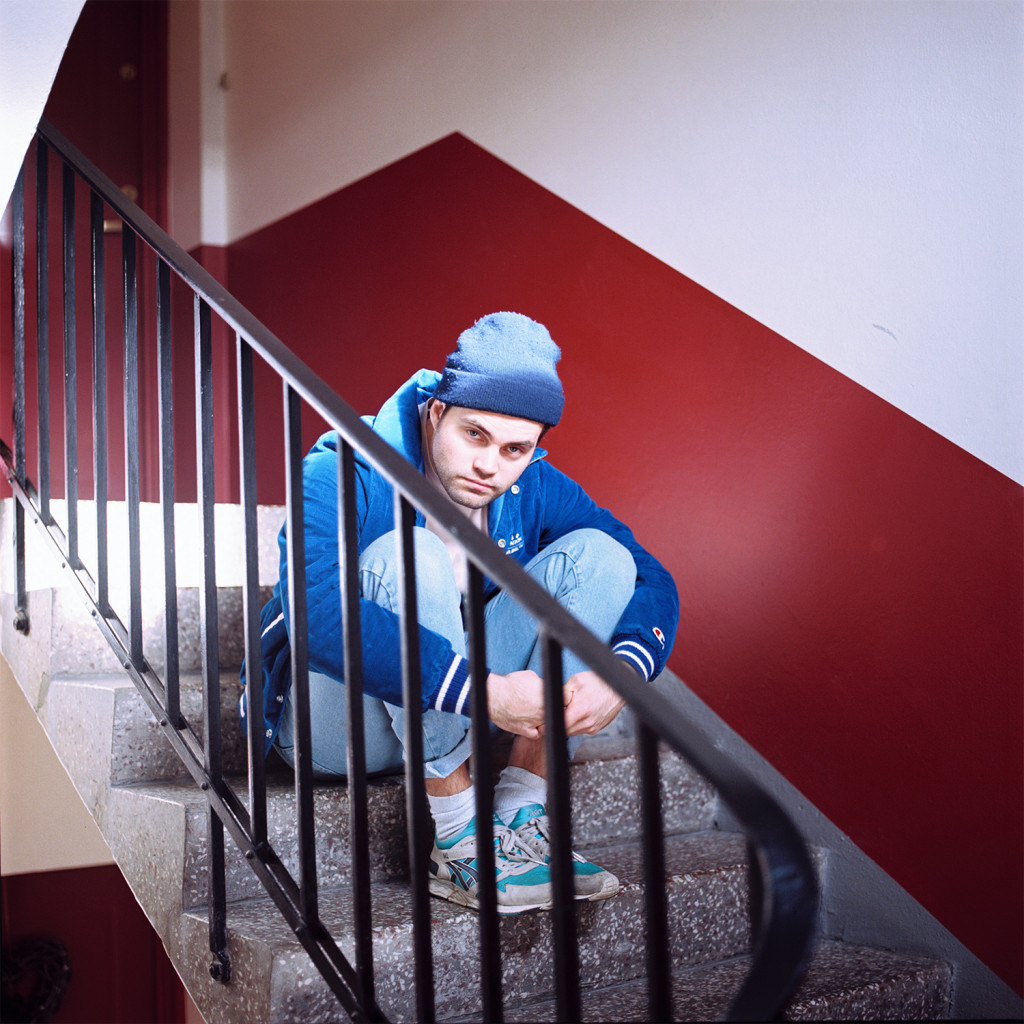 Netflix & Chill: Pop Culture Picks With Indie Pop Maestro Mikhael Paskalev
---
If you've heard his cinematic pop landscapes or seen his brilliant videos, you can tell that pop culture inspiration bubbles just below the surface of the work of Norwegian indie rock maestro, Mikhael Paskalev.
He first caught the world's attention with his bright and brilliant indie acoustic rock in 2013, when the sleek and adorable video for the catchy AF single 'I Spy' landed, paying homage to the legendary '80s flick Risky Business and announcing Paskalev as one of the hottest new artist of the year. He would tour Australia multiple times that year, including a spot on Splendour In The Grass, and 'I Spy' went on to chart in that year's triple j Hottest 100.
Late last year he made his triumphant return, and once again took a cinematic dive into the launch of his latest record Heavy (out in Australia September 8) with the 7 minute epic of a video for the single 'Witness' – a sprawling, neo-disco meets shimmering pop number that announced a new, winding sonic path for the charming singer-songwriter.
Seeing as he has a flair for the dramatic and cinematic, we bailed up Paskalev to ask him if he could share his fave pop culture picks with us, and where he finds some of his greatest inspiration for his work.
Atlanta
I think it's one of the best series ever. It was just such a nice surprise and so full of heart. Donald Glover is the best cross-over artist that I've ever seen. Actually Donald Glover should be my number one, top cultural pick – if he can be one. Everything he has done in the last couple of years. His Redbone album, Atlanta, his writing, the guy just breaks my balls at how good he is at everything.
The Duplass Brothers
The Duplass brothers have done some amazing writing. Sometimes it will fall on its ass because they kind of went for something, but then sometimes when they really go for something it turns out amazing, like their TV show Togetherness or some of their scary movies. I think they're amazing writers.
The Coen Brothers' Films
Especially their old stuff. I never knew they had old stuff until a couple of years back but Raising Arizona with Nicholas Cage is dead funny, and Blood Simple is like absolutely what No Country For Old Men would have been like if they did it then in 1984.
Horace and Pete
From Louis CK – that is a pretty deep stain for me.
Magnolia
I'm sorry to say that I've only read between three and five books in my entire life and I can't remember the title of most of them. I'm more of a movie bum than anything else. But when I grow old I will read books. Magnolia is probably my favourite movie.