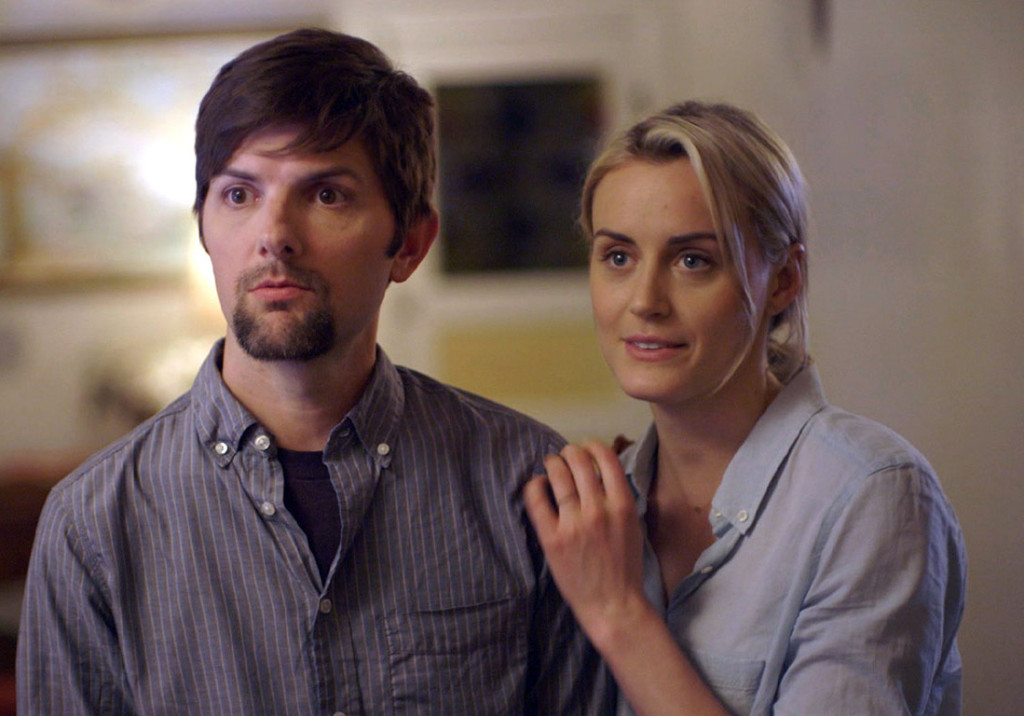 This is Sundace's 'BEST SEX COMEDY' and apparently it's fantastic.
---
What's a SEX COMEDY, you ask? Good question.
We don't really know either since no one has really managed to make sex particularly hilarious in recent memory.
"Hysterical, pushes past limits other comedies have observed for years" says Yahoo, and normally we are not inclined to heed the pull quotes rattled off in fillm trailers but there's something about this one that makes us really want to believe it. Adam Scott (Parks and Recreation), Taylor Schilling (Orange Is The New Black) and Jason Schwartzman star in this new button-removing pushing comedy about two young couples and the lovely new friends they find in Los Angeles. It appears to be one of those films that takes place in the span of one night, which is usually a formula for some pretty hacky, unbelievable events (Superbad might be the one exception), but we're more than willing to give it a try after being seduced by this new trailer.
We can't wait to see whether Taylor Schilling can break the schackles (BADABOOM) of her relatively one-dimensional Orange Is The New Black character, and we are so siked to see Adam Scott masterfully play the straight man (could he ever top his Step Brothers performance?) again.
The Overnight has been given an official US release date of June 19. No word yet on an Australian run.