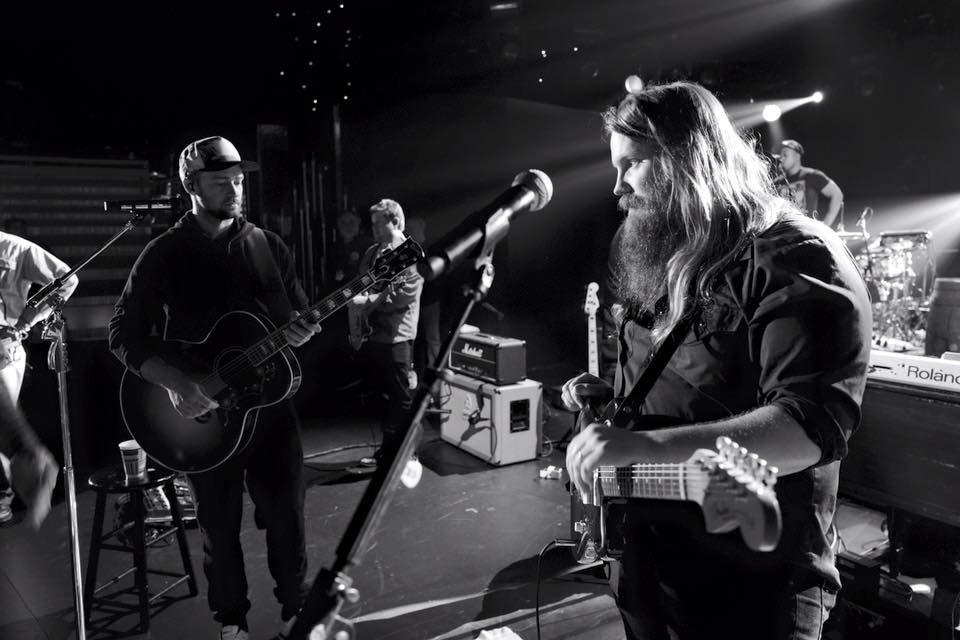 Today was the day country music got cool again
---
Today marked a massive day for country music.
The reason for that being a man named Chris Stapleton won three CMA Awards.
For the uneducated, the Country Music Association Awards or CMAs are kind of like the GRAMMYs of country music. Only, if you've ever watched a CMA Awards ceremony, you've been completely blown away by how much better hosted, written, run and executed they are in comparison to any other mainstream awards show.
Stapleton, a journeyman songwriter with a Chris Cornell-like barn-storming voice and a look that suggests he just stumbled down the Appalachian trail, released his debut album – appropriately named Traveler – earlier this year, and walked away the night's surprise big winner by claiming the awards for Best New Artist, Best Album and Best Male Vocalist.
It was one of those kind of massive surprise wins that sent mainstream commentators spiraling as they started posing the question "Who is Chris Strapleton?" much like they did in 2012 when Bon Iver surprised the world by winning two GRAMMYs.
But Stapleton's shock victories were a massive statement by the CMA Awards committee, striking as a stand against the ever-increasingly ridiculous sounding mainstream, bro country that dominates the radio charts these days, and instead awarding some serious silver to an artist that would easily be deemed fringe at the most and Americana at the least.
And although the CMAs have admittedly gradually started turning their attention towards less conventional artists when bestowing their awards in recent years, including last year when they awarded the be yourself and smoke weed while you do it anthem 'Follow Your Arrow' by Kacey Musgraves Song Of The Year, to flat out drop three massive awards like that, well… it was fucking fantastic.
Even respected Americana artists like Jason Isbell – who is often vocal about his distaste for what is deemed 'modern country' – was incredibly humbled by the decisions.
I've never agreed with so many #CMAawards before, and I know my tastes haven't changed over the years. Good things are happening right now.

— Jason Isbell (@JasonIsbell) November 5, 2015
The moment that really summed up the importance of how awesome the night was, however, was when Stapleton teamed up with r'n'b superstar Justin Timberlake for a medley performance of the George Jones classic 'Tennessee Whiskey' (which Stapleton covers stunningly on Traveler) and Timberlake's own 'Drink You Away.'
The show completely demolished the joint and is one of those spine-tingling, earth-shattering live performances you see only too rarely these days.
Now, does this actually signal a change in attitudes towards popular country music? Probably not. The same bro country bullshit will be blaring from the airwaves tomorrow. But fuck me, it was cool as shit to see Chris Stapleton climb up there looking like Rob Zombie in a room full of Guy Sebastians.
Go listen to Stapleton's brilliant debut album Traveler on Spotify and educate yourself on some real country music.