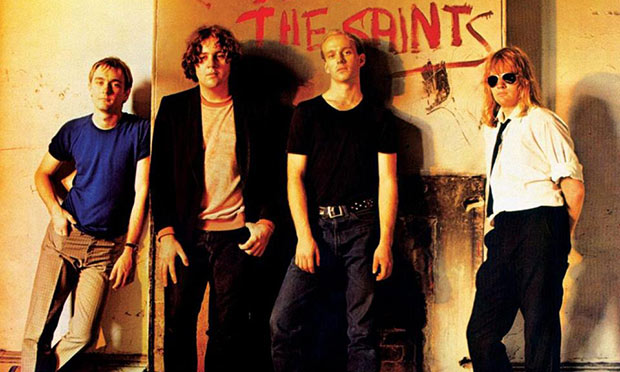 Watch the trailer for The Saints documentary Stranded
---
UPDATE: You can now watch the doco in full on ABC iView
The populist history of punk rock is that the musical rebellion had two simultaneous starting points – New York with The Ramones and London with the Sex Pistols.
But what is often forgotten is the role that four boys from suburban Brisbane played in the explosion of one of the all time greatest musical movements.
The new documentary Stranded is looking to change all that tomorrow night when it premieres on Australian TV, shining a light on the impact that The Saints had on culture not just in Australia, but the world over.
Featuring interviews with the members of the band, including its leaders Ed Kuepper and Chris Bailey, as well as the likes of Sir Bob Geldof, former Dead Kennedys frontman Jello Biafra and Buzzcocks guitarist Steve Diggle, the documentary is set to examine how the oppressive and conservative government of Joh Bjelke-Petersen in the 1970s helped act as a catalyst for the rise of punk rock in Australia, and how as a result The Saints went on to be one of the most influential bands this country has ever produced.
Stranded will air on ABCTV Tuesday 15 September at 9.30pm AEST.