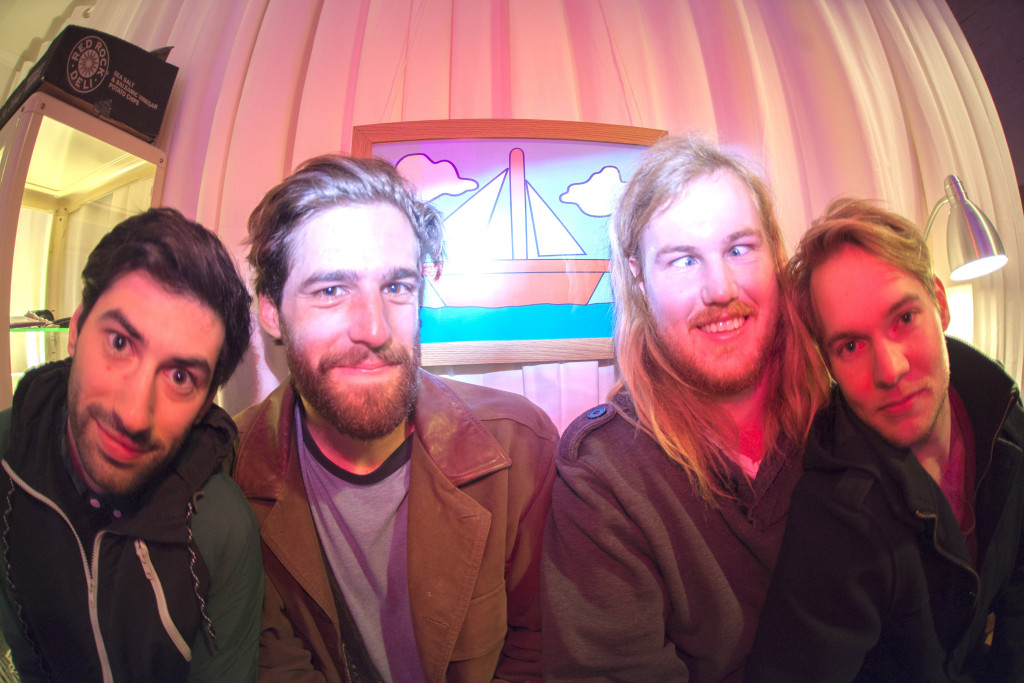 Why The Pretty Littles' 'Gospel' Is Worth Preaching About
---
Melbourne's The Pretty Littles are not reinventing the wheel. You get the feeling they can't even change a tyre. But they are one of our favourite Melbourne bands and our hot tip for a band to watch.
The Pretty Littles are a slacker band. Not in a lackadaisical, bludgey way but in an endearing and enduring way. They hope- according to their bio- that you might enjoy their new EP Gospel on a drunk walk home. Or that maybe it gets pride of place in your car govebox, amongst the old MacDonalds napkins and bottlecaps.
The four-piece's new EP Gospel is nothing if not varied. They fiddle with their format, swaying from sounding kinda like Violent Soho's grumpy older brother on Dangerman to a doe-eyed do-gooder on new single Man Baby. Their lyrics are a little more considered than their music would have you believe. When cheeky frontman Jack wails in his distinctly Aussie yelp "I love yew Tee-gan Vic-tor-iyah!" it's legitimately heartfelt.  It doesn't make for a particularly cohesive release but it does mean there's something for everyone on here.
Best of all is the attitude that seeps out of this EP. You can tell The Pretty Littles translate live, and that despite whatever success they may be afforded in the near future, they're' probably going to be best observed playing teeny beer halls. Corner stages at pubs where the carpet clings to your feet on nights where you get carried away and forget that you probably, definitely have to go to work in the morning.
Gospel is out now and available for purchase. You can catch the band on tour with Ceres and Sincerely Grizzly this July.
July 10, Factory Floor, Sydney
Ceres, The Pretty Littles, Sincerely,Grizzly
w/ Sweater Season + Burners
Tickets: http://www.factorytheatre.com.au/events/2015/07/10/ceres
July 11, Crowbar, Brisbane
Ceres, The Pretty Littles, Sincerely,Grizzly
w/ The Gifthorse + Columbia Buffet
Tickets: On the door!
July 17, Crown & Anchor, Adelaide
Ceres, The Pretty Littles, Sincerely,Grizzly
w/ A million other bands at Party Party Part-B
Tickets: https://www.stickytickets.com.au/262…/party_party_partb.aspx
July 25, Old Bar, Melbourne
Ceres, The Pretty Littles, Sincerely,Grizzly
w/ Slowly Slowly + Self Talk
Tickets: On the door!