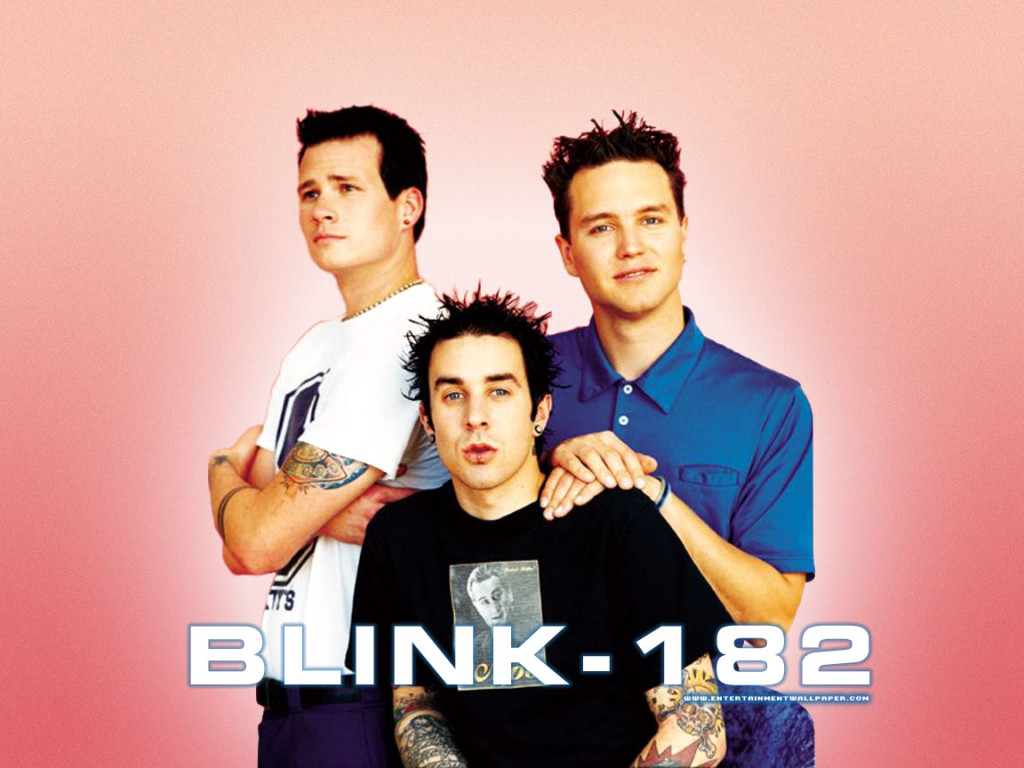 6 other punk rock replacements Blink 182 might consider alongside Matt Skiba
---
Kids, sit down. We need to have a talk. 
It was confirmed this week that Tom Delonge is indeed divorcing Mark Hoppus and Travis Barker.
"We are right now going through what so far has been a friendly divorce with our former guitarist…Hopefully things clear up and it doesn't get all manager-y and lawyer-y and all that and we can move forward." Hoppus told Das Process. We're confident that the chances of a split like this not being lawyer-y are zilch to #NOPE but we can always dream.
Meantime Matt Skiba of Alkaline Trio fame has been dubbed an unofficial replacement for Delonge but it remains to be seen whether Barker and Hoppus are ready to put a ring on it. Skiba sounded positively giddy at the prospect of being a bona-fide recording band member:
"It's something I would be very excited to do and I've known the Blink guys for about 15 years, and we've become good friends. Playing songs I haven't written with Mark and Travis is a blast, so to go in and create music with them would be amazing."
Seems pretty keen, no? A bit toooo keen perhaps?
So before anything becomes too permanent, we've put together a short list of replacements for Barker and Hoppus to consider. Nothing against Skiba- the dude fronted one of the all time great punk rock bands of our generation and was instrumental in making black eyeliner a legitimate option for 16 year old boys the world over- but this crew of lovable misfits have much to contribute to the future of Blink 182.
Kris Roe (Ataris). Look, let's be honest. The last time we read about Kris Roe was when he spit the dummy at his band on stage in 2012 insisting they were so shite the he was going to play the rest of the show on his own. "Our drummer's fucking failing it tonight, I don't know what the fucking problem is but I'm gonna finish the set by myself," he said after gingerly slipping his guitar off his shoulder, turning around and pitching it straight at the drum kit. This just means the guy has passion, ambition and has tolerated rubbish insubordination from his peers and knows how to handle it like, really, really well…..
Chris Carrabba (Dashboard Confessional). True, he's busy with folky four-piece Twin Forks, but Carrabba boasts the voice that completely mesmerised an entire generation of young women and axe skills to boot. Plus, we now know that Carrabba has fans in high places (Taylor Swift places) who have major mainstream pull.
Cameron Baines (Bodyjar). Now somewhat of the elder statesman of Australian punk rock, Baines has taken his foot off the heavy accelerator of #tourlyf but remains a master of the hook and in possession of fantastic vocal range. And unlike Blink, his band is yet to experience their mid-paced menopausal era. They have one of the most spotless track records in punk rock history, which is no mean feat for a genre in which it feels all too easy to burn out. He also looks boss in a sperm suit.
Justin Pierre (Motion City Soundtrack). Few dudes wrote better lyrics OR crafted finer harmonies than Pierre in his prime (circa Commit This To Memory, excluding that melodious refrain 'let's get fucked up and die' which is not a nice phrase to have stuck in your head as an angsty teenager).
Deryck Whibley (Sum 41). Whibley is the ultimate Delonge replacement. A recent interview with Noisey revealed that Whibley is on the mend from his recent alcohol abuse and is now sober and ready to tour again. What better way to test his resolve then to chuck him on stage with the biggest punk rock band in the world. Or perhaps it's the worst possible idea. We're not sure. Why'd he have to go and make things so complicated?
Frank Iero (My Chemical Romance/ Leathermouth). Frankie proved his had some major songwriting chops with his solo endeavour Frank Iero andthe Cellabrations. The 2014 album spawned some legitimate punk rock party hits despite not necessarily making the waves one had anticipated for the former My Chemical Romance guitarist.  He's just as quirky as Delonge, knows his way around a harmony and can handle arena-sized tours with his eyes closed.