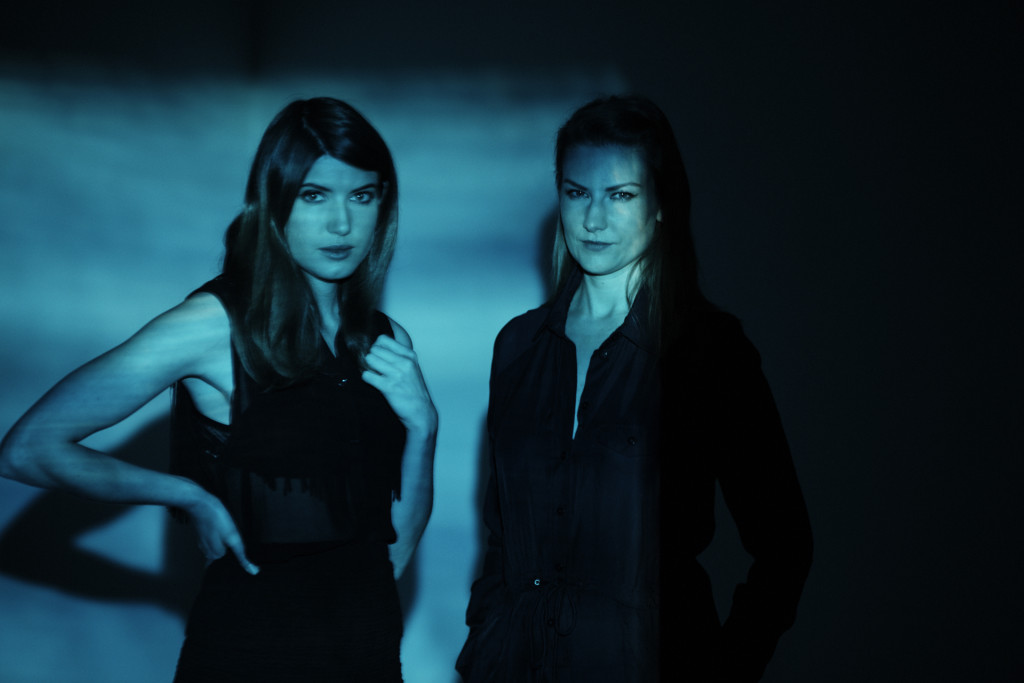 Blerg Bangers – December 7
---
Every week we collect a new batch of songs for your listening pleasure – plus a classic that you should definitely know and love. Here's this week's Blerg Bangers:
Smoke Fairies – 'Christmas Without A Kiss'
The juxtaposition between the burning, smoky textures of the guitars and the lurking bass line, against the kindergarten teacher singing carols nature of the vocals of this latest single from the UK duo leaves torn between reaching for a candy cane and a bottle of whisky . It's steeped in darkness and shade, yet there's also such joy and melody… leaves me thinking this might just be the most accurate Christmas song of all time.
Chairlift – 'Romeo'
Caroline Polachek has the kind of voice that makes an angels stub its toe kicking a cloud. It's acrobatic and forceful, yet utilises the just the right amount of breath to give it a delicacy that gives you the sensation she could keep a smoke ring floating for hours. Her abilities come at you hard in this latest single from the duo, which thunders at a pace far ahead of it's excellent predecessor 'Ch-ching', which was an out and out dance jam, whereas this is kicking up your heels for the last sprint of the 10km. 

Matt Banham – 'String Song' feat. Summer Flake
This song has been around for several years now, but was only recently issued on Adelaide-turned-Sydney indie rock rogue Banham's latest EP Three Songs. And it's bloody heartening knowing it's out there in an official capacity because there are few Australian songs out there that kick me in the gut quite like 'String Song'. The reason behind that is it's so brilliantly simple, and yet staggeringly poetic. The chord progression is the same three parts every indie rock fan learns to play on a synth, the drum beats are barely programmed, and the vocals sit just out of full comprehension in the mix. But there's a longing and an anguish and an emotion that quivers in Banham's voice that somehow cuts through it all and balls itself into a lump in my throat. And when Summer Flake's Steph Crase chimes in, I almost always need to stop and take a moment alone with my thoughts.
Julian Casablancas & Jehnny Beth – 'BOY-GIRL'
Julian Casablancas is not The Strokes. That's been made painfully obvious by his latest solo endeavours. And Jehnny Beth, although packing a formidable reputation, still has a long, long ways to go to solidify what will be her mark on music. The pairing of the two comes as a surprise – the veteran and the contender – but their choice of collaboration opens up a chaotic mess that doesn't quite suit anyone involved, and yet after the din still leaves you wanting more.
Stone Temple Pilots – 'Sour Girl' [Classic track]
I missed the grunge years. I was too young too have looked past pop and never had an older sibling to show me the path I would eventually discover on my own. But as I grew into my teens I did start to trace the roots of my new found rock fandom, and one of the earliest songs I remember leading me down that path was 'Sour Girl.' Sure it helped that my teen fantasy girl Sarah Michelle Gellar was in the video, but there was something just as hypnotic about Scott Weiland as he danced and contorted through the video and made you feel embarrassed or slightly ashamed to get caught watching and enjoying it. After all he was an incredible presence dripping with danger and sex, and that stood out electrifyingly against the almost Beatles-esque tones of the ballad that played behind him. It's probably the least cool STP song to celebrate, but it's a song I've always paused for and was the very first thing I played upon hearing of Weiland's death. R.I.P. Scott.