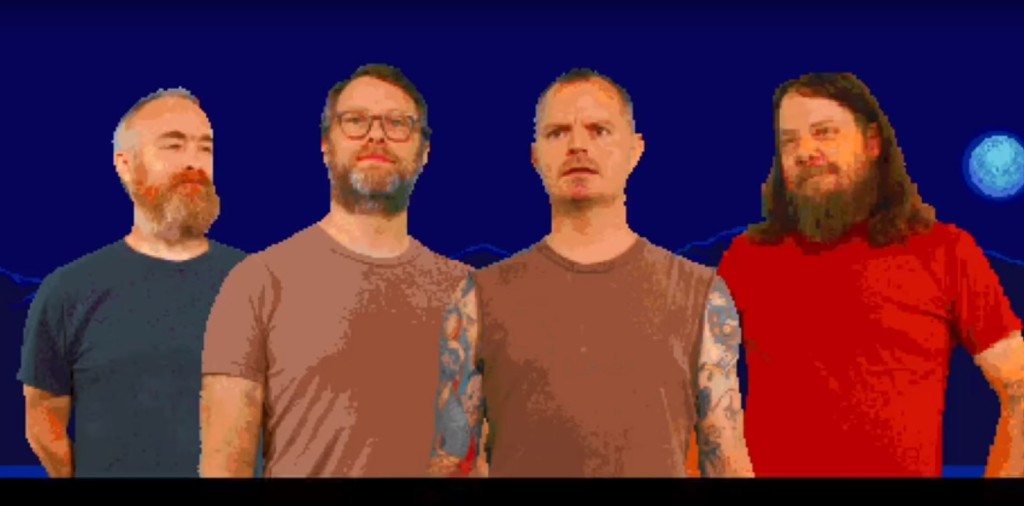 Blerg Bangers – June 14
---
Every week we collect a new batch of songs for your listening pleasure – plus a classic that you should definitely know and love. Here are this week's Blerg Bangers:
City and Colour – 'Astronaut' 
It's been four years since we've heard original material from City and Colour and with a steady evolution on every album, we're always genuinely wondering where Dallas Green will go next. This six minute long track is a serene adventure. Sparse initially, it's carried along by the silky smooth vocals that Australian audiences have grown positively smitten with. Soon enough the song evolves into a soaring and sonically dense composition that's probs gonna have you reaching for a repeat listen. This is a grand return for the Canadian. Forget the Raptors, keep your eyes on City and Colour this year.
Red Fang – 'Antidote'
HOOLLLLYYY FUUUUUCCKKKKK THIS VIDEO THOUGH.
Sampa The Great – 'Final Form'
Everyone's got their eyes on Sampa The Great. She feels like one of the country's most promising talents at the moment. Bold, so unnervingly genuine and extremely versatile, she's everything the Australian music industry has been looking for for the past ten years and she is evolving at an alarming rate. We can see Sampa has her eyes on her Final Form and heading straight for much deserved recognition on an international stage. Plus this video, masterfully shot in Zambia, is as intoxicating as you'd expect. Watch. This. Space.
DZ Deathrays – 'Into It' 
Excuse me, is that HORNS? Genuinely asking. Can't tell if the now-three-piece have thrown some brass into the mix with this track but if they have then we are bloody well HERE FOR IT. This is chunky and lo-fi while still being fun and zesty like a delicious yet vaguely overpriced fresh orange juice at your local farmer's market. DZ Deathrays prove they can smash out dance-worthy tracks with their eyes closed. We're into it.
Charlie Bliss- 'Percolator' [Classic Track]
Charlie Bliss are on the Splendour In The Grass lineup this year and I tell you what, if you're looking to strap on some Doc Martens, get deep in the pit, close your eyes and pretend you're a fifteen year old attending your first Big Day Out again, then this is the band you need to see. If Charlie Bliss had been around when I was a teenager I almost certainly would've tried to join a band just to replicate this saccherine pop rock radness. Instead I jammed Save Ferris' 'Come On Eileen' cover relentlessly until my brother put his fist through my wall. Anyway, buy some tickets to see them here.