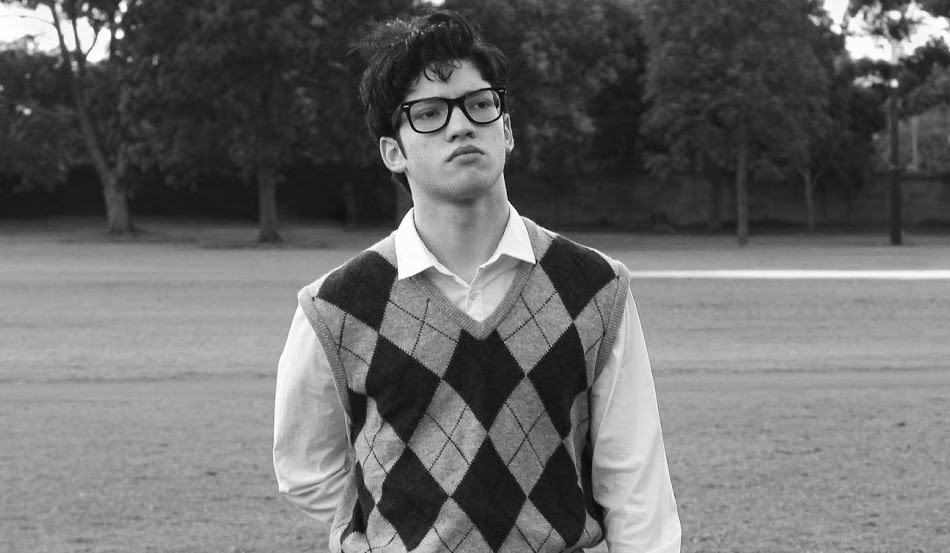 Premiere: Sydney's Milkpunch Release New Power Pop Single 'Where I Belong'
---
Few musical project's have evolved as quickly and fluidly as Sydney's Milkpunch.
The brainchild of 20-year-old Brazilian-Australian Raf Lima, the music began as the grungey bedroom recordings of a teenage wunderkind, before melting into a sonic, psychedelic album expedition as a full-band set up on the debut record, Moonshine (2018), and now returns to its roots as a one-man, power pop extravaganza on new single 'Where I Belong' – premiering exclusively today on Blerg!
Written and recorded by Lima in between shifts working as an audio-engineering intern, 'Where I Belong' is full of fuzzy guitar hooks, layers of harmony and sticky lyrics ("I feel it's over-looked to care!"). There are elements of the acts he's had drawn lofty comparisons to in the past (Mac Demarco, Car Seat Headrest, Wavves and the criminally underrated Tony Molina), but the fullness of the production on this new track possesses moments that recall some of the all-time alt rock heroes, including Weezer, They Might Be Giants and even Elliott Smith at his most playful (especially at 2:22 min when the piano kicks in outta nowhere and instantly recalls some of the greater moments on XO).
"In this song I've adopted a 'less is more' approach," explains Lima. "I wanted to make it all about the melodies, chords and words. Intentionally dry and minimal production, so the instruments and my vulnerability would shine through in the form of honest songwriting. Or maybe I've just been listening to Rubber Soul too often…"
'Where I Belong' is another brilliant cut from a lightning in a bottle career that has seen Milkpunch receive widespread support since the release of the debut EP, Junk Pop, in 2017. That record, and its undeniable hit 'Iced Tea,' was an absolute banger, and he followed it up beautifully with the debut album, Moonshine, a year later.
Now with yet a new sound in 'Where I Belong' (and a snappy new Buddy Holly meets Elvis Costello look to go with it), Lima returns with phase three of Milkpunch with a dusting more maturity, but with those same pop hooks that seduced us from the outset.