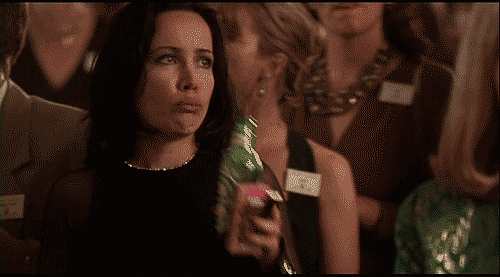 Blerg's Guide On How To Do A BIGSOUND
---
The thing about music conferences is that it's all well and good to get your lammies and passes and wristbands sorted, but when you arrive in the thick of it the whole mess can be totally overwhelming.
Blerg consider ourselves experts on pissing away all of our best intentions pretty quickly upon conference arrival, so best listen to us when we lay down the tips.
HOT TIP #1 – Make a schedule, but be prepared for it to go to hell.
Schedule in some meetings, must-see panels, unmissable bands, definitely. That way each morning you'll have an idea of what you aim to achieve, and each night you'll have a list of things you failed to do. These failures never occur intentionally either, it is just extremely likely that you'll get caught up with one of the festival's many other enticing attractions and have to reshuffle and reschedule a lot of your best paid plans. Make sure you let people know if you'll be late to a meeting though. You're not the only one that's crazy busy.
HOT TIP #2 – Pace yourself.
Stamina in the drinking and socialising department is key. Understand that you'll be required to be coherent and consistent from about 9am -2am and that's a pretty massive window to endure. If you can schedule in an afternoon nap to ensure you see the night out, then you'll be laughing.
HOT TIP #3 – Pick your parties.
Don't choose which event to attend according to free booze alone. It is enticing, yes and if you're like us the appeal of an open bar still holds a ridiculous amount of pull, BUT there are other factors. Who is playing? Will you have a chance to see that band again? Who else will be there? Some gigs have massive buzz but there'll also be a queue and navigating your way through the crowd will be an intimate and awkward affair. Is there somewhere else to go? The only non-negotiable party at BIGSOUND in 2015 is Deathproof's Pre-BIGSOUND Party at Crowbar. Featuring Cosmic Psychos, Born Lion, Super Best Friends and High Tension, it's likely to be  the best goddamn shindig in BIGSOUND history.
HOT TIP #4 – Panel like a pro.
Don't bother going to an industry panel with any sense of cynicism. If you're going in, open yourself to the possibility of learning something and even have the means to make some notes if something strikes you as interesting. That doesn't mean you have to sit in the front row and nod enthusiastically throughout, but try and take advantage of some of the knowledge being thrown about.
BIGSOUND 2015 kicks off on Tuesday September 8 in Brisbane. Tickets to Deathproof's party are still available here (free entry for BIGSOUND delegates)