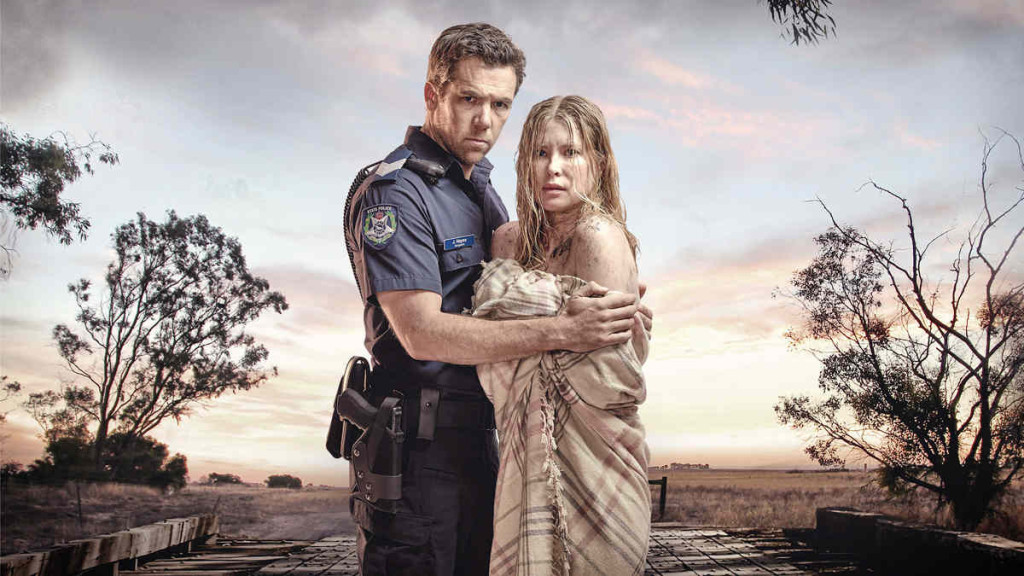 Everyone Is Frothing Over The New Australian Drama 'Glitch'
---
Sure, it's premise is very similar to Mogwai-scored French drama Le Revenants, but don't dismiss the new Australian drama on the block.  
In fact, we need to get behind Glitch. It's ballsy, it's local and we need more stuff like this.
Glitch is amazing. It manages to capture bleak Australiana the same way Hanging Rock did, but with an Interstellar soundtrack. #GlitchTV

— Angela Mary Claire (@AngeMaryClaire) July 30, 2015
Just watched the first episode of Glitch. I think it's going to restore my faith in Australian television #GlitchTV

— The TV Guyd (@The_TV_Guyd) July 26, 2015
— Ben Nielsen (@benjnielsen) July 17, 2015
After releasing the new series in it's entirety on ABC earlier this month  (great start), Glitch has slowly been winning over even the most cynical audiences as viewers engage binge watch mode during the winter. The story follows Police Sergeant Hayes after he is called out to Yoorana cemetery in the  middle of night and "makes a discovery that turns his world upside-down" (hint: people that kind of should be dead but don't appear to be). And that's precisely where they get it right. Glitch doesn't try to be anything fancy. It relies on a fascinating concept and lets the picturesque Australian countryside and wealth of acting talent do the work for it.
Man, @ABCTV's 'Glitch' is one of the best shows I've seen in years. Aussie TV officially entering HBO terrain here. http://t.co/uZ8SUyPJJU

— Benjamin Law (@mrbenjaminlaw) July 19, 2015
I'm obsessed with "glitch"!!!!! Who's watching it? U can catch up for free on ABC iView… Love it! Creepy and cool x

— Kate Ceberano (@KateCeberano) July 27, 2015
The ABC's relatively progressive method of releasing the drama- Netflix style -is a really reassuring move too. It demonstrates that local networks are paying attention to the viewing habits of Australians, who aren't the luddites that free to air networks have been assuming us to be. Thanks for the vote of confidence guys!
It's all good news from here. You can watch the entire series of Glitch now on ABC iview.