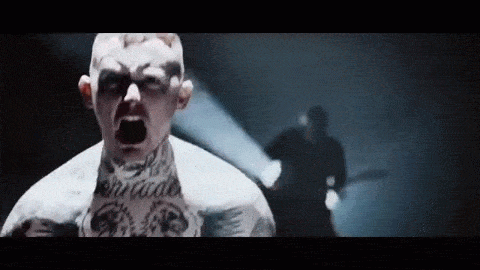 Frank Carter Is Heaps Pissed, You Guys
---
Fancy a little vitriol with your morning coffee?
New UK punk rock outfit Frank Carter & The Rattlesnakes have released what might just be one of the most straight up spiteful, nasty, furious little ditties of the last decade. New song 'I Hate You' was revealed over the weekend and we're big fans. Opening with "You are nothing to me/You're a useless fucking c*nt/You are nothing to me", it's a bluesy little fume-fest and one hell of a hate anthem that should be reserved only for those you feel are legitimately robbing the world of it's much needed oxygen supplies. Check it out…
'I Hate You' follows Frank Carter & The Rattlesnakes' first single Juggernaut which is a genuine rager and a confident return to punk rock for Carter who left Gallows (reportedly via email) and claimed he had quit music altogether in 2007 (he later ventured into far sunnier territories with pop rock outfit Pure Love -think The Darkness, only less lycra) . Last time we saw Carter, he was tearing through every other band on the bill at Adelaide Soundwave Festival in 2010, taking particular offense with Epitaph metalcore band Escape The Fate.
Watch Carter in full tantrum mode as secures his spot atop the "angriest frontman of all time" throne:
Welcome back Frankie. We missed you.
Frank Carter & The Rattlesnakes release Blossom on August 14 via International Death Cult/Kobalt. Pre-order the album here