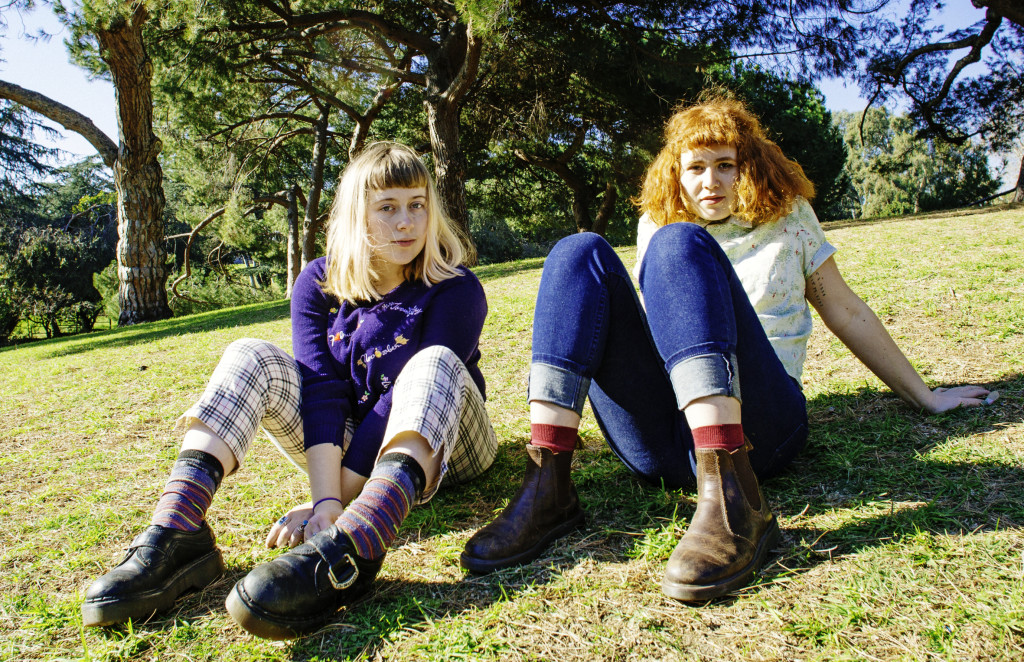 Girlpool are one of the best punk bands around
---
Although it may not be immediately obvious from your first listen, Girlpool are a straight up punk band.
Admittedly the combination of bassist Harmony Tividad, guitarist Cleo Tucker and their combined voices doesn't fit into the conventional cookie cutter mould of what you'd expect from a punk band. They don't have a drummer, they haven't shredded their guitars with distortion and they're not screeching like animals into microphones. In fact their pretty melodies and harmonies are more likely to lead you to thoughts of freak folk and indie rock than anything of the punk persuasion.
However, I've always been of the opinion that punk isn't a musical movement – it's an attitude. And that's where I argue that Girlpool are punk as fuck.
Punk, after all, has always been a movement about bucking trends and pushing against the conventions of the mainstream. And in their ultra simplicity, Girlpool have created a punk identity that I think is more effective than anything else right now that easily fits into the "genre." Listening to Girlpool's crossed swords of jagged guitar notes, blunt bass lines and innovative use of harmony and pacing in their vocals, the ingredients list doesn't get much more basic, but the resulting reaction is devastatingly effective. And again – punk is making the most of your limited resources to create music that connects with audiences on an elemental level – and that's where Girlpool slot it through the posts.
The duo have managed to create something that at times doesn't even sound like music. Instead it feels like you're hanging from a tree branch outside their bedroom window, eavesdropping on intimate conversations that are disarming, gorgeous and confronting at any one time, whether they're analysing the complexities of modern society ('Ideal World') or how your brain confronts reality as you grow older ('Before The World Was Big'), or assessing the confusing / ridiculous nature of relationships ('Chinatown'). It's brutally honest and tender and raw. In other words… it's punk.
I once read an interview with Tom Morello where he described how seeing The Clash play a gig using the same shitty amp he played with at home was a revolutionary moment for him in that he knew he didn't need a wall of gear in order to make music that would connect with people. I can only imagine the impressionable minds that are listening to and being inspired by Girlpool to go home and write songs using whatever is lying around the house.
Girlpool's latest album Before The World Was Big is awesome and out now / streaming on Spotify.
They're also touring Australia in January:
Saturday January 23 – The Bright Side, Brisbane
Tuesday January  26 – The Famous Spiegeltent, Sydney
Wednesday January 27 – The Reverence Hotel, Melbourne
Tickets: handsometours.com