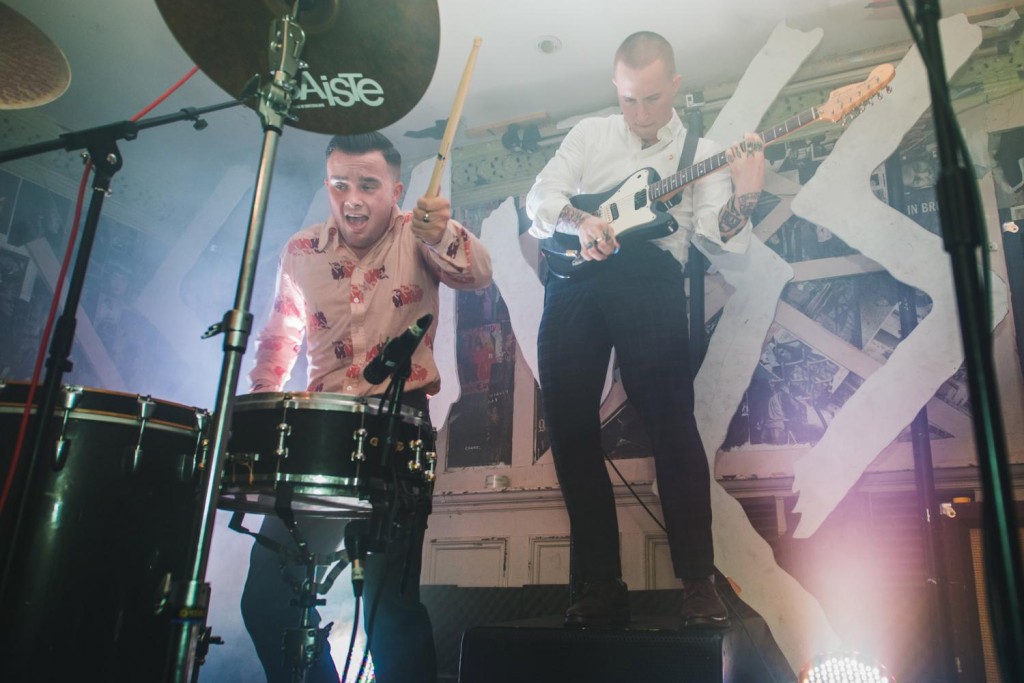 Slaves: Geezer punk duo are your new favourite band
---
Sometimes the best thing that a band can be is divisive. Having people react to your sound with an instant "this is shit", or "this is incredible" sure as hell beats "I kind of tuned out and started thinking about what I might have for lunch".
UK duo Slaves fall into this category sometimes. Their sound can be offensive. Two drums and a guitar and some really stark British accents. For Blerg, they are firmly placed in the "this is incredible" category. Two verses into The Hunter, we knew we were onto a winner. And we got a little tickle in our pants when we realised that no one was really aware of the band. You know the tickle. It's also called "smugness", and it usually precedes a social media rampage in an effort to enlighten everyone you know.
So what's the story? Slaves have been around since 2012, touring the UK together, playing to 10 people, being ambitious in a way that only a couple mates with a little bit of money, a lot of time and nothing to lose can be. It's only in the last 6 months or so that things have really started to hum very nicely for Issac Holman and Laurie Vincent. BBC Radio in the UK is a card-carrying fanboy and their performances at the UK's Great Escape Festival this month is likely to extend their reach much further beyond the confines of their own country.
Check out their track The Hunter. It should take about ten seconds for you to decide if you love it.
Taste that youthful nihlism? Delicious huh? Their anthem against London's miserable outlook is even more fun. Kind of hard to believe that this much racket can be made by such a small band and even harder to believe that something so simple can be so satisfying.
Slaves' Are You Satisfied is out via EMI now.